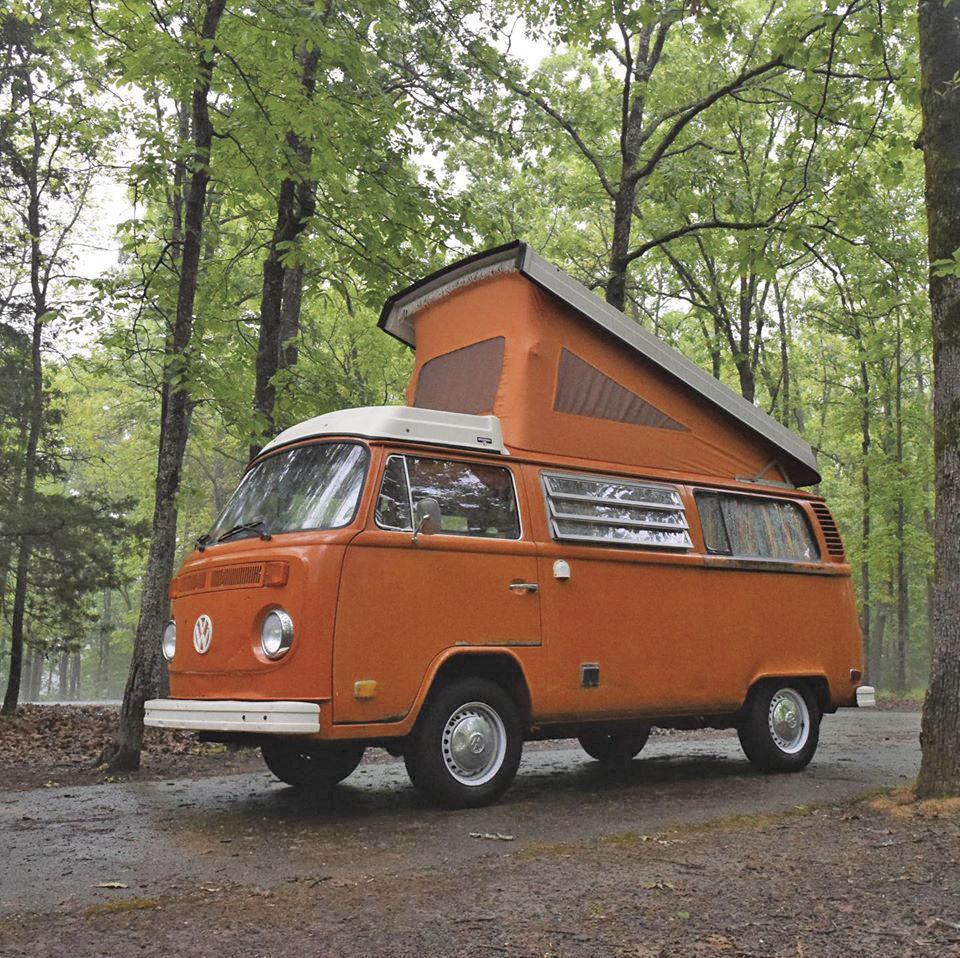 A passion for taking the old and making it new again has enabled one Benton man to turn his love for vintage buses into a thriving business.
"I'm a one-man shop and I focus primarily on Volkswagen buses," said Sam Belcher, owner of The Bus Barn Ltd. Co. "Bay window buses between 1976 and 1979. I've been doing that for about 6 years and I've had the business a little over a year now."
After buying a bus from a retired school teacher, Belcher found a love for restoring the classic bay window vehicles that has extended to everything from paint and body to maintenance, pre-purchase inspections, oil changes and valve adjustments.
"I cut my teeth getting it going again," Belcher said. "It had been sitting for almost 30 years. I just kind of had to learn along the way. I had no experience prior. Kind of a labor of love kind of a deal and evolved into me continuing to do it."
After purchasing and restoring a couple of buses, friends would bring him more vehicles and a new business was born.
"I started to have work lined up and it just materialized from that," Belcher said. "I realized I could have success from something I enjoyed."
Belcher, who was born in Ohio, began life on the road with his parents in the military. A graduate of Benton High School, Belcher considers Benton his home. He also attributes his love for the busses to his early years of travel.
"I grew up in the back of a conversion van," Belcher said. "Dad was from the east coast and mom was here from Arkansas and we had a Ford conversion van that we traveled back and forth in from Arkansas to Ohio and Virginia."
Belcher added this it's the simplicity and charm of the classic VW buses that moves him.
"It's not just a means of transportation," Belcher said. "They have personality. Driving, you sit on top of the front wheels and it's all glass. You're kind of in a fish bowl driving around. It's made to make you look out and view your surroundings and take life in. They're not very fast so you have to go slow. It's just your head space and demeanor you have when you drive the buses."
Belcher opened The Bus Barn in July of 2018 and has worked on approximately a half a dozen buses and worked on a hand full of other vehicles since the company began.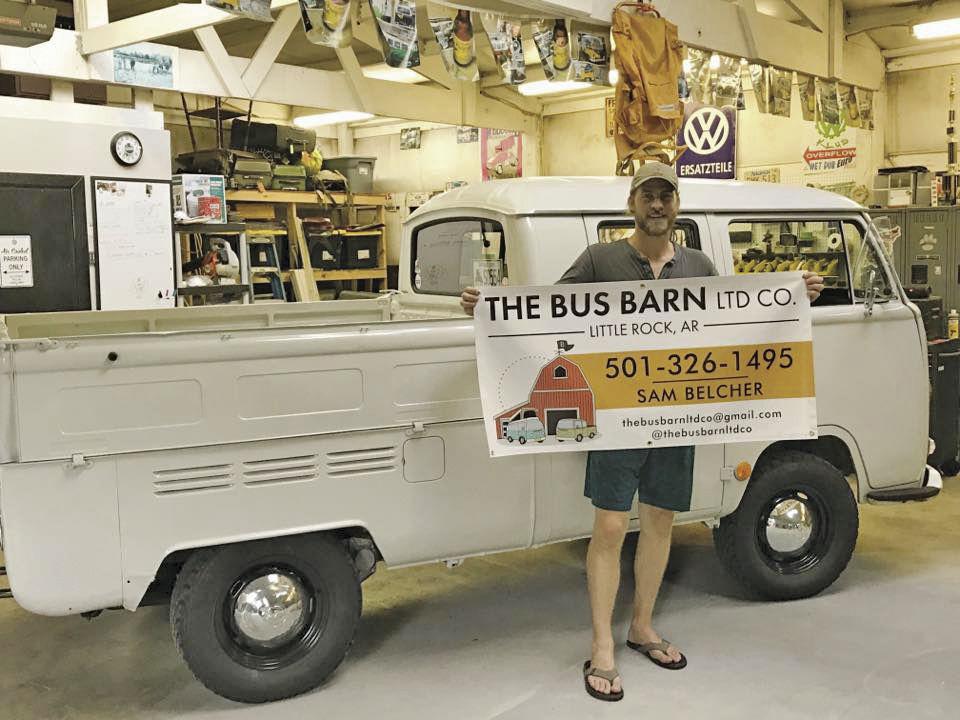 "I enjoy working on them and I enjoy problem solving," Belcher said. "I enjoy taking something, especially in my case where the bus had 30 years of neglect behind a shop in a field and had been parked since 1990, and bringing it back to life. The joy of driving it and the reaction you get from people because they are just charming little vehicles. I just kind of fell in love and have been running with it."
Belcher works on a variety of vehicles including air cooled Volkswagens from the 1950's to the late 70's and early 80's.
"I've worked with Beetles, buses, split buses, bay windows," Belcher said. "I specialize in bay window buses. It's just a particular body style that I"m most versed with. They don't have radiators. They don't have engine coolant. They're cooled by the air just like a motorcycle.
"They're just charming," Belcher said. "They have personality and they make you kind of slow down and appreciate life and not get caught up in the world that we get caught up in toady's daily grind. I just like them and think they're good-looking vehicles. They're practical. They're simple to wok on and it's just fun."
"These buses were originally made cheaply and were affordable for what they were back in the 70's," Belcher said. "They were never really meant to last this long, but it's kind of like the Volkswagen Beetle in that if you see one, every one has a story. If you have one or you've camped in one. It's just different. I've had a handful of different vehicles, motorcycles, cool vintage gadgets and accessories. The bus is kind of like a swiss army knife on wheels. You can use it for whatever you want to. They're extremely practical and they're just fun. Most cars, you just hop in the vehicle and go. With this, it's different. You have to listen to it and understand what its telling you. You kind of form this relationship. This is what I really enjoy about it, you have this relationship between man and machine. You have to listen to one another and you're just connected on this journey of life. It's just fun."
Belcher said that he is lucky to have found something he loves that he can also be successful with. He is also grateful for the support and love from his family and friends in his venture.
"I'm just a guy who works on something that he kind of fell in love with and is passionate about what he does," Belcher said. "I just enjoy doing it and I get the opportunity and the chance to play every day. I get to tinker every day. I get to have fun every day and take things that are kind of forgotten and make them work again. I like to be able to put a bus back on the road and have a 5- or 6-year-old freak out at the gas station or when I'm getting groceries. They're so inquisitive about the buses. It's just an example of cars having personality. I created a business out of a passion and I'm getting a chance to keep the history of it alive. That's the main thing."
For more information on The Bus Barn, Belcher can be reached at thebusbarnltdco@gmail.com or through The Bus Barn Facebook page or Instagram.