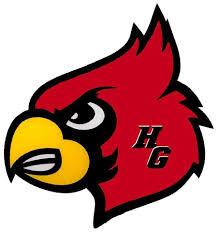 The Harmony Grove School District has put out a 2020-21 calendar and a list of frequently asked questions to help parents prepare for the upcoming 2020-21 school year.
The district plans to update the FAQ document as more information becomes available.
"As we continue to receive new guidance and direction from the Arkansas Department of Health ADH and Division of Elementary and Secondary Education DESE, we will update our FAQs and do our best to provide clear information to assist our parents, staff and community. Some decisions are not made at the local level. School districts must follow requirements from DESE and ADH," the document said.
In accordance with direction from Gov. Asa Hutchinson, the district plans to resume school Aug. 24 for in-person and virtual learners.
The district has no plans for either alternating scheduling or having half days for students. Previously, the district planned to dismiss at 2 p.m. Wednesday. Now, Wednesday will be remote learning days for all students.
The district plans to offer virtual and blended options.
Online learning will be offered through the HGSD Virtual Academy for K-12 students. They will have access to the same curriculum and be able to take part in extracurricular activities and events. A device will be provided to Virtual Academy students.
The FAQ has a list of questions parents should ask themselves while determining if their child should take part in virtual learning such as are they self motivated, an independent learner and computer literate.
Blended learning will be offered on-site. They will report to campus to learning, but will use virtual options to prepare if remote learning becomes necessary.
Harmony Grove teachers will lead virtual instruction.
Support services will still be available.
School will only be open from 7:30 a.m. to 3:30 p.m., except for extra curricular activities.
If a student needs to switch from online to blended learning, a conference with administrators will be required.
Students will be required to be on campus for state mandated tests.  
Along with remote learning on Wednesdays, students will also have remote learning days Oct. 26, Jan. 15, Feb. 15, March 19 and April 2.
Adults and students fourth grade and up will have to wear face masks when not able to socially distance.
"Face coverings/masks should not be used by anyone who has trouble breathing or is unconscious; or anyone who is incapacitated or otherwise unable to remove the cloth face covering without assistance. It is recommended that, as appropriate, the expectations regarding an eligible student's wearing of a mask be addressed in a student's IEP, 504, or Health Plan," the document said.
Students will be able to remove masks when seated. Masks or face coverings that cause disruption may be removed and substituted for a different mask.
Students taking part in physical activity will not have to wear a mask.
"If a student refuses, the refusal could be considered insubordination and addressed according to the Student Handbook. The first step in the disciplinary process will be a parent contact. Continued refusal to wear a mask may result in placement in the Virtual Academy," the document said.
K-3 children will be permitted to wear a mask if a parent chooses.
Students will be able to eat in the cafeteria while social distancing, but parents will not be able to eat lunch with their child. Visits will be limited to essential activity.
Parents should send a full water bottle with their child due to water fountains being turned off.
There will be recess, but it may look differently.
The calendar lists Christmas break as Dec. 21 through Jan. 1 and Spring Break as March 22 though 26. The last day of school will be May 28.
"As a learning community, we are facing a global pandemic never before seen in any of our lifetimes. The impact on our school community has been significant," Superintendent Heath Bennet wrote in a letter to parents.