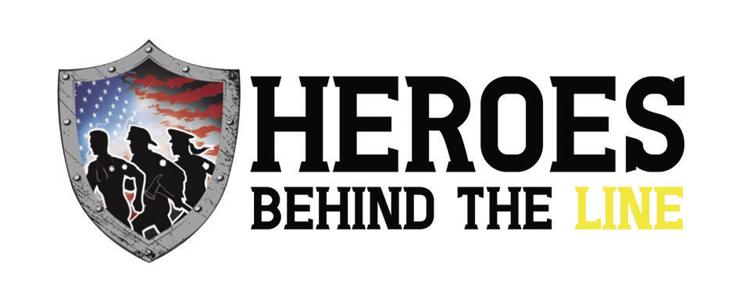 The Heroes Behind the Line Bash will be from 6 to 10 p.m. Saturday at the Benton Event Center. 
"We are here to help other heroes who suffer from PTSD get the help they deserve in Arkansas," Co-founder and Chief Operating Officer Cody Jones said. 
The fundraiser will help the organization in its mission to push for the passage of bills to support responders, start support groups and provide classes for both first responders and those who lead city and county departments, such as sheriffs and chiefs. 
"We have to bring whole cities and counties together to take care of first responders," he said. 
The bills they are hoping to see passed including getting PTSD eligible for worker's compensation and short term disability. 
Both Jones and his co-founder, Travis Browning, Heroes' executive director, are first responders. They saw a need to support first responders dealing with PTSD and decided to form the organization. 
According to Browning, more first responders have died by suicide in the last two years than have died in the line of duty. 
Heroes Behind the Line is a 501C-3 organization. 
Southern Gentleman catering will be serving up barbecue for the bash. A cash bar will be available.
DJ Kramer, of Hot 94.9, will be play music and make announcements. 
The keynote speaker for the evening will be US Army Staff Sgt. (Ret.) Shilo Harris. 
On Feb. 19, 2007, Harris was patrolling in Iraq when he was hit by a 700 pound IED and lost three soldiers. He and his driver were both injured and he was placed in a medically induced coma for 48 days. He lost his ears, the tip of his nose and fingers in the attack. 
He has become an advocate for those with PTSD. He wrote "Steel Will" about his experience. 
Door prizes will be given out during the event, including Texas Rangers items, American flags, autographed items and gift cards. 
There will also be silent auction during the event. 
Jones said the bash will be a great opportunity for networking. All supporters are welcome to attend. 
Dress for the event will be semi-formal. 
Jones said the organization hopes to be able to get first responders the help they deserve. He added first responders see many things on a daily basis that affect them both mentally and physically. 
Tickets to the bash are $45 each and can be purchased through the link on the Facebook event, at Eventbrite, at www.heroesbehindtheline.com or from any staff members. Tickets will not be sold at the door, though they will be available until the event starts.