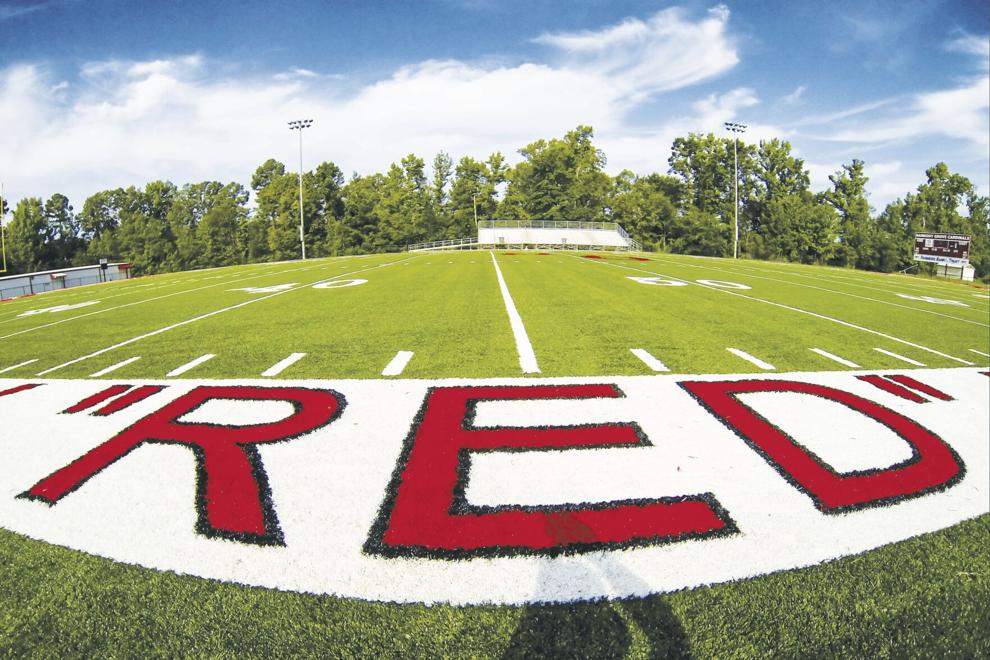 The Harmony Grove football program has been shut down due to a coach testing positive for COVID-19, according to High School Principal Chad Withers.
The coach, along with his wife — whom coaches the junior high girls basketball team — tested positive Saturday.
According to Withers, the coach was not within 6 feet of any players without a mask at any time.
As a result, players have not been tested, however, the coaching staff has.
Withers added that the quarantine was implemented after the coach removed his mask during a recent coaches meeting while preparing for this week's practices.
A memo was sent to all parents of players explaining the situation, Withers said.
Superintendent Heath Bennett said safety for students is the district's top concern.
The football team will resume practices Aug. 11.
Last week, Gov. Asa Hutchinson gave the OK to add helmets for teams during practice, but said no contact is still in effect for every district across the state.
As of this writing, Saline County has had more than 900 confirmed cases of COVID-19 since March with 165 remaining active and 751 recovering.
Deaths have risen to six with two being added in the past two days.