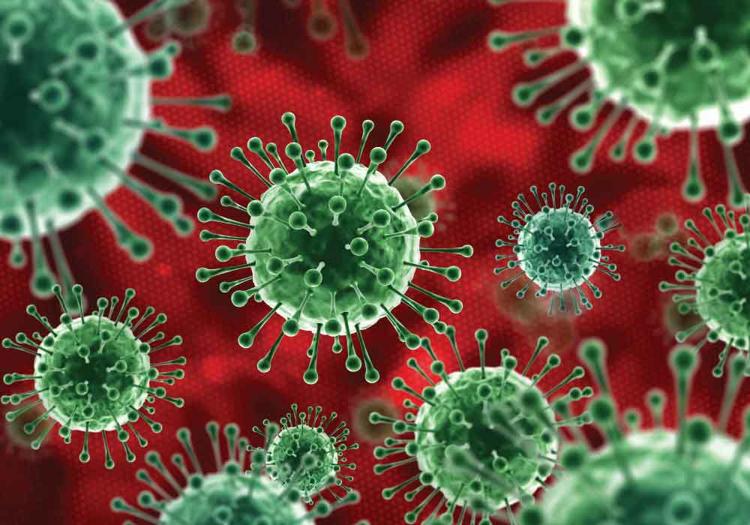 During his daily briefing Tuesday, Gov. Asa Hutchinson reported the largest single-day increase in new hospitalizations.
Those admitted rose by 32 to 369 with 83 on ventilators. Hutchinson said he believes the rise is the result of a high number of cases of COVID-19 last week. Now those cases have become sick enough to require hospitalization.
He is not concerned about hospital capacity so far.
The state reported nine new deaths as well, bringing the cumulative total to 301.
There were 259 new cases of COVID-19 for a total of 24,515 with 5,486 active and 18,725 recovered.
The top counties for new cases were Pulaski with 57, Benton with 26 and Washington with 14.
Saline County was one of the top 10 counties for total cases Secretary of Health Nate Smith compared on a slide. The county has 359 total cases with 116 active, 241 recovered and two deaths.
Nationwide, there have been 2,963,244 cases with 924,148 recoveries and 130,813 deaths.
Hutchinson discussed unemployment claims in Arkansas, also. He said the continuing unemployment claims have been declining to under 100,000 each week. The claims peaked in early May and are slowly coming down, according to a chart he showed.
New weekly unemployment claims are hovering around 10,000 from a peak in early April of 62,086.
He said the claims are falling because people are returning to work.
He announced that Amazon's fulfillment center in Little Rock is adding 1,000 new jobs.
Secretary of Commerce Mike Preston reported that the Pandemic Unemployment Assistance Program has paid out $330 million to 43,000 applicants.
Preston discussed concerns about unemployment insurance fraud. He said there has been an uptick in Arkansas and nationwide.
Local Saline County law enforcement has seen an uptick in people discovering this fraud being committed in their name.
Preston said the fraud occurs when the bad actor gets ahold of someone's private information and uses it to file. The victims discover it either when they receive a letter from the Arkansas Division of Workforce Services or when contact is made with their company.
When the division sees a claim they feel has a red flag, that claim gets locked, Preston said. If a person's claim is locked that is not fraud, he said call the same number as for fraud.
Preston said there are currently 14,000 PUA claims and 6,000 traditional claims being investigated. He doesn't expect all of them to be fraud. There are 14 investigators.
Preston said Arkansas has a low history of fraud in its unemployment insurance but with so many people filing, bad actors are taking advantage.
Hutchinson said he believes contact tracing has been effective, citing the reduced cases in Northwest Arkansas.
There is currently a plan to retest the state's nursing homes and begin testing at all the state's correctional facilities.
Hutchinson holds his daily briefings at 1:30 p.m. Monday through Friday.