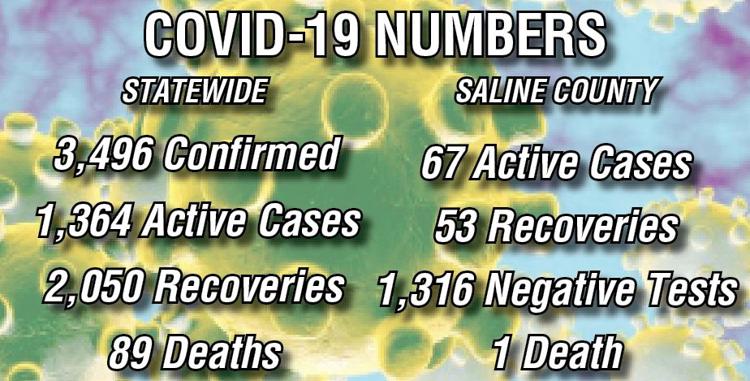 During his daily briefing today, Gov. Asa Hutchinson announced he has signed the proclamation extending the emergency declaration an additional 45 days. 
It was originally set to expire May 21. 
He also announced the state is lifting restrictions for out-of-state recreational travelers who are not from hot spot areas. He listed those as New York, New Jersey, New Orleans and Connecticut. Anyone coming from those locations must quarantine for 14 days. 
Hutchinson made it so Secretary of Health Dr. Nate Smith could adjust what areas are hot spots, as needed.
He also commented on the economic situation for the state. The monthly revenue report indicated the state revenue was down 28.3 percent from the same time last year, which he said was actually better than the revised forecast. 
Smith reported there are 38 news cases of COVID-19, bringing the total to 3,496 with 1,364 active cases and 2,050 recoveries. There are 89 people hospitalized and 16 on ventilators. 
There have been 83 total deaths. 
In Saline County, there are a total of 67 positive cases, 53 recoveries and one death. 
In the country there are 1,19 million cases, 187,180 recoveries and 70,110. 
More information from today's briefing will be in Wednesday's edition of The Saline Courier.