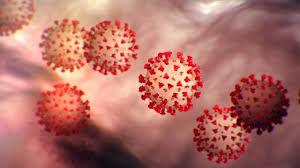 During the weekly briefing Tuesday, Gov. Asa Hutchinson reported a lower new case count than previously days.
He reported 482 new cases, bringing the cumulative total to 80,003. Recovered cases are at 72,265.
Hospitalizations went down by six to 490.
Deaths rose by 21 to 1,204.
"(The deaths are) a constant reminder of the seriousness of this virus," Hutchinson said, adding it hits both the vulnerable and the healthy.
Secretary of Health Dr. Jose Romero said nine of the deaths were in nursing homes, but there were no clusters.
Hutchinson was pleased to say the state has reached its goal of more than 1 million cumulative tests.
For September, the state has doubled its antigen testing goal at 21,214.
For the 24 hours leading up to the briefing, the state received results for 5,394 PCR tests and 1,167 antigen tests, resulting in 217 additional probable cases.
The top counties with new cases are Washington with 65, Pulaski with 47, Sebastian with 33 and Benton with 31.
Saline County has had 2,116 cumulative cases — 2,031 confirmed and 85 probable. Active cases are at 153 — 146 confirmed and seven probable. There have been 1,939 recoveries — 1,863 confirmed and 76 probable. Deaths are at 23 — 21 confirmed and two probable.
Across the country, there have been 7,176,111 cases with 2,794,608 recovered and 205,676 deaths.
Romero said he was asked by a community member to remind people of the importance of wearing masks correctly and not leaving the nose exposed. He emphasized the mouth and nose must both be covered to be effective.
At the beginning of the briefing, Hutchinson acknowledged the death of Atkins School District Superintendent Jody Jenkins. He died due to complications from COVID-19.
"I wanted to recognize his life and the service he gave," Hutchinson said.
He said Jenkins loved sports and education.
He was asked about how concerned about the loss of an educator he is. Hutchinson said the virus can be spread anywhere and people must be careful. He encouraged educators and administrators to follow all safety measures.
Hutchinson discussed the most recent White House Task Force report that shows Arkansas in the red for new cases and yellow for positivity. He said the state looks at the recommendations made to see if the state should adopt them, including testing is specific areas.
"We will continue targeted testing in the areas that it is most needed," Hutchinson said.
He announced the White House is getting 150 million point-of-care tests and 900,000 are committed to be sent to Arkansas. The first 59,000 are expected within the next 10 days.
He said during the week beginning Sept. 21, school districts had 748 active cases and universities and colleges had 701. This week, those numbers are down to 717 in schools and 490 in colleges and universities.
"Actions make a difference," he said.
He added he is proud of teachers.
Secretary of Education Johnny Key said there are 36 districts under some sort of COVID-19 school modifications. There have been 93 that have been modified and returned to onsite instruction. Last week, there were 26 under a modified plan.
He thinks the number requiring modifications reflects cases caused by Labor Day activities.
He said districts are continuing to work on their Ready for Learning plans.
"Our districts are doing a good job coping and dealing with the pandemic," he said.
Hutchinson said recent spikes in cases are a combination of the fact there are cases around the state and more people are being tested.
Hutchinson was asked about the Little Rock Teachers Union, which wants all its teachers to teach virtually. The Union asked teachers not to go to school Monday.
Key said staff were sent to help cover teachers who were out, but the district didn't need them.
He said many students have chosen on-site instruction and if schools go virtually it will leave those students and their parents out.
Key said the union's demands are unreasonable. Hutchinson said the union does not want onsite instruction until cases fall below a 5 percent positivity rate, which he said was too high a bar.
The Saline Courier continues to provide COVID-19 updates.