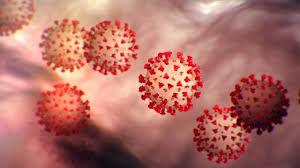 Gov. Asa Hutchinson conducted his weekly COVID-19 update remotely after potentially being exposed to the virus during a recent meeting.
He explained an individual he met with Friday later tested positive. He emphasized all procedures were followed and he was more than 6 feet from the individual at all times.
Hutchinson was notified Monday. He took both an antigen and PCR test. Both came back negative.
In answer to a question, Hutchinson said he did participate in the flyover event to promote Issue 1. All those taking part wore both N95 and cloth masks.
He said when he returned, the Arkansas Department of Health revised its suggestions and he is now taking greater precautions. He called it "an abundance of caution" and said it was to keep those who might meet with him comfortable.
He will be tested Wednesday and Friday of this week and Monday of next week as well. If he shows any symptoms he will be tested.
He reported the state has had 628 new confirmed cases and 216 new probable cases. The combined total of confirmed and probable cases since the beginning of the pandemic has surpassed 100,000.
Hospitalizations have risen by 24 to 637 with 101 on ventilators.
Deaths increased by 14 to 1,576. Of those newly reported deaths, Secretary of Health Dr. Jose Romero said three were late reports and there were no clusters. He said most of the deaths that have occurred due to COVID-19 have been among the elderly population.
The state received results for 5,439 PCR tests and 2,429 antigen tests.
In October, the state has completed 187,970 PRC tests and 24,638 antigen tests.
Romero said there is one cluster of infections in a nursing home in Little River County.
Hutchinson said the state is concerned about hospital space when winter hits, due to COVID-19, the flu and other illnesses.
The top counties with new cases are Pulaski with 62, Washington with 39, Benton with 38, Craighead with 32, Crittenden with 25, Crawford with 21 and Green with 20.
Saline County has had 2,629 cases — 2,446 confirmed and 183 probable. Active cases are at 238 — 189 confirmed and 49 probable. There have been 2,362 recoveries — 2,230 confirmed and 132 probable. The county has had 28 deaths — 26 confirmed and two probable.
Across the country, there have been 8,253,557 cases with 3,272,603 recoveries and 220,743 deaths.
Romero said the current numbers in Arkansas show more than 50 percent of people are not wearing a mask or following guidelines. If they did, he believes it would slow the spread of the virus and the rise in cases.
Secretary of Education Johnny Key said for the week of Oct. 11 through 17, the state had 20 districts with some form of modifications. The number is down to 16 currently. Since the start of the 2020-21 school year, 158 districts have had to modify.
The Arkansas Department of Education continues to receive feedback from schools.
Before he turned the briefing over for questions, Hutchinson said the state is doing everything it can to address the pandemic, but he feels it is also important to recognize the need for divine help.
He issued a proclamation making Sunday a day of voluntary prayer regarding the challenges the state faces and recognizing dependance on a sovereign God "and call upon him for his strength, his wisdom, his guidance and his help."
Hutchinson said the state relies on the Arkansas Municipal League, Arkansas Association of County and its own communications to push information out regarding COVID-19 reimbursement for cities and counties.
Hutchinson was asked about the White House Task Force report recommending 28 Arkansas counties limit all gatherings and how that would affect the current football season among schools. Hutchinson said football is already socially distanced.
Romero said the Centers for Disease Control and Prevention is actually recommending families not gather because people drop their guard and the virus spreads. He reminded people 30 to 40 percent of cases are asymptomatic.