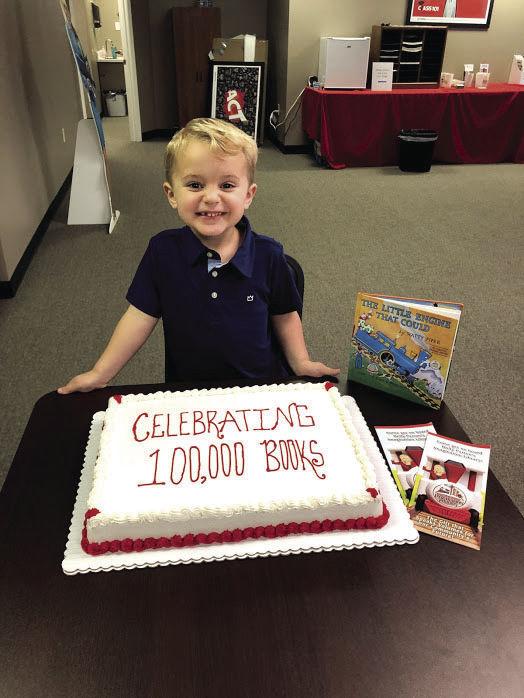 The Imagination Library of Saline County recently passed a major milestone by sending out its 100,000th book to a local child. 
In 2019 alone, the group sent out 15,647 books to children ranging from birth to 5 years old. 
"It is an amazing thing for us," said Board Member Darlene Emmons. "We are trying to increase the number of children we serve in Saline County."
The funding for the books has come from donations, fundraisers and grants. Emmons believes the group has raised enough money to send that many books since 2011 is amazing. 
Families never pay to receive the books. Emmons said the only thing the organization asks is the child's age and an address to send the book. 
Each book arrives with the child's name on it. Emmons said that helps the child get excited about it. 
"We want the child excited about the book and that it is his," she said. 
The goal is to instill a love of reading that will help children succeed in school. 
Eventually, Imagination Library would like to see 60 percent of children in that age range in Saline County take part in the program. 
The International Imagination Library organization, which the Saline County organization is an affiliate of, was started by Dolly Parton. Parton's father was illiterate. She dreamed of being able to give books to all children. She started in her home county in Tennessee and it has spread across the country and to other countries around the world. 
In 2018, the International Imagination Library dedicated its 100 millionth book to the Library of Congress. 
It costs $25 per year to send one age appropriate book a month to a child. 
Anyone wishing to support Imagination Library of Saline County can call 501-249-2913 or send a check to P.O. Box 636, Bryant AR. 72089
Imagination Library has a program they call Books and Business where local businesses are encouraged to support books for children. 
"Our main focus is the success of children," Emmons said.