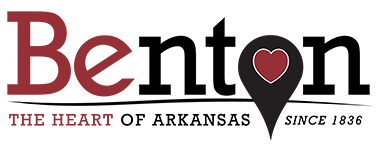 The Benton City Council's Personnel Committee is set to interview three candidates Wednesday to fill the Ward 1 council position left open by the recent resignation of Kerry Murphy.
During the July committee meeting, the aldermen chose to move forward with the appointment process rather than holding a special election in 2020. According to Alderman Bill Donnor, a special election would have cost approximately $12,000 and the post would have been left open until the next year. This would also have resulted in a default "no" vote in every council decision until the position was filled.
Those that submitted applications for the position include:
The interviews will be held Wednesday and begin at 6 p.m.
"The interview process will be open to the public," said City Attorney Brent Houston during the July committee meeting. "They can sit in and listen to the questions and answers."
According to Houston, only official members of the council's personnel committee will be counted in order to establish a quorum, however, with resolution one being passed at the beginning of the year, any member of the council is welcome in a committee meeting and has the right to vote.
"The hope is that all the council members will be present for that meeting and participate," Houston said on Monday. 
Candidates will not be allowed in the same room as the public and the candidate being interviewed so as to not give them an unfair advantage by hearing the questions and allowing them to compose answers ahead of time. Each interview is expected to have a 15-minute time limit. 
Houston also added that after the interview process is over, the council has the option to enter into executive session to discuss the candidates, however, the vote must be public.
"They cannot vote behind closed doors," Houston said. "They've got to vote outside for who their nominee is going to be."
There are currently three aldermen on the council that were chosen through a similar process rather than a traditional election — Judd Hart, Jocelyn Cash and Evelyn Reed.
After the nominee has been chosen through the interview process, Houston will draft a resolution concerning the appointment. The full city council will then vote on the resolution at its regularly scheduled meeting Aug. 26.
The committee will meet in the mayor's conference room at the Benton Municipal Complex, located at 114 S. East St.
All meetings are open to the public and attendance is encouraged.