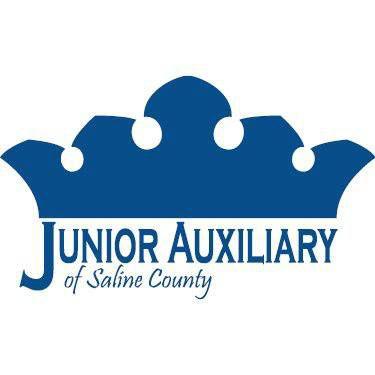 To help raise money for projects to benefit children in Saline County, Junior Auxiliary of Saline County will hold Kalorie Killer Bootcamp-A-Thon, in partnership with McClure Fitness, from 9 to 10 a.m. Saturday at McClure Fitness, 1200 Library Dr. in Benton. 
"That helps us help the children of Saline County," JA President Tanikus Farmer said.
She added the event was brain child of one of the members who works out at McClure. 
She explained the event is similar to the way schools do jog-a-thons. Participants will pay $10 to take part. They can choose to gather sponsors who pledge money based on how many calories the participant loses over the course of the workout.  
"McClure Fitness has agreed to donate all registration fees and pledges," Farmer said. 
The event is open to both JA members and the community. 
Farmer said while pledges are appreciated, they are not required to take part. 
Farmer thinks the Saturday after Thanksgiving is the perfect time to hold the bootcamp because she knows people probably overeat on Thanksgiving and then eat even more leftovers the day after. 
She said the Bootcamp-A-Thon helps people burn a few calories and get ready to go do their Christmas shopping. 
JA holds projects throughout the year to benefit local children. Farmer said the biggest project is Blessings in Backpack. The group recently packed 561 bags to send home with children over the Thanksgiving break to ensure they had food to eat while they were out of school. They also send bags for Christmas and Spring breaks. All the food is child friendly that children can prepare on their own. 
Anyone who wishes to contribute specifically for the Blessings program can send a check to P.O. Box 851, Benton, AR 72018. 
Because of the limited space, JA's goal for the Bootcamp-A-Thon is to raise anywhere from $750 to $1,000. 
"Any amount is greatly appreciated and helps in our efforts," Farmer said. 
Anyone who wants to participate can come to McClure Saturday. Farmer suggests arriving between 8:30 to 8:45 a.m. to have plenty of time to sign in and get ready. 
Pledge cards are available on the Facebook event page. 
JA is grateful for McClure for partnering with them for the event. 
"We appreciate them so much for allowing us to do this. It means a lot," Farmer said. 
Farmers believes it's going to be fun and a great workout for everyone who participates. 
The next fundraiser for JA will be its annual charity benefit Jan. 25, 2020, at the Benton Event Center. This year's theme is Studio 501 and will include casino games, a photo booth, dancing, food, drinks and a silent auction.  
Farmer encourages the community to support JA and the work it does to help Saline County children.