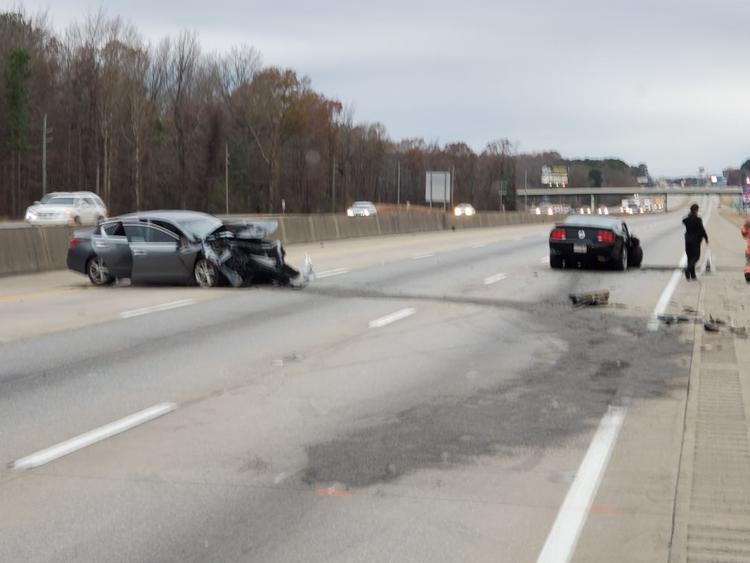 Four people were killed Thursday in separate accidents along Interstate 30 in Bryant.
At approximately 5:15 p.m., three victims were pronounced dead at the scene after the vehicle they were in was struck in the rear by a commercial truck — a 2019 Volvo — according to the Arkansas State Police.
A Preliminary Fatal Crash Summary states that the passenger vehicle — a 2017 Nissan Altima — was stationary on the shoulder of eastbound Interstate 30 near mile marker 123 when it slowly began to re-enter traffic.
It was then the vehicle was struck from behind, according to police.
Katrina Dunnick, 39, of Little Rock, and two juveniles died as a result of the accident. 
Two other juveniles, including the driver, were also injured in the crash and transported to Arkansas Children's Hospital in Little Rock.
Mavlyud Akhmedov, 52, of Michigan, the driver of the commercial truck, also was injured and transported to an area hospital.
Conditions were reported as wet at the time of the accident.
Earlier in the day, around 6:20 a.m., 24-year-old Jenna Nicole Kelton, of Alexander, was killed while traveling westbound on Interstate 30 near Raymar Road at mile marker 124 in Bryant.
According to ASP, a 2008 Ford Mustang veered off the roadway, crossing the median before returning to the roadway and coming to a stop facing north in the first lane of traffic.
The report states that Kelton's vehicle then struck the Mustang head-on. The Mustang was driven by Alfred Pascual, 20, of Benton.
Kelton was transported to an area hospital where she was pronounced dead.
Pascual was injured in the accident as well.
Conditions were reported as clear and dry at the time of the accident.
In 2019, there have been 422 fatal accidents on Arkansas roadways with 453 dying as a result.