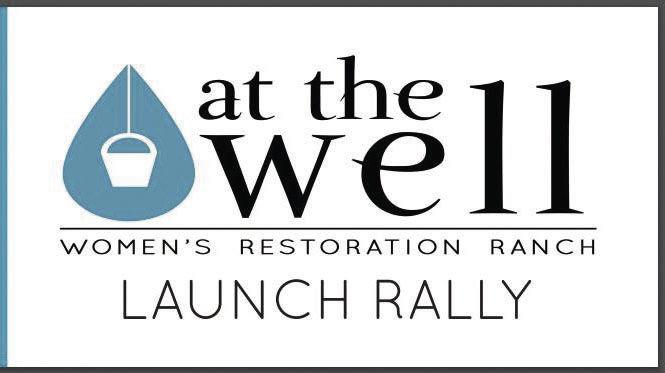 At The Well Women's Restoration Ranch will hold its launch rally at 3 p.m. Jan. 25 in the Family Life Center at Holland Chapel Baptist Church in Benton. 
"The idea is to be a residential recovery center for women with alcohol and drug addiction," said CEO and Executive Chair Marian Ward.
According to Ward, At The Well will be a faith based organization and the name comes from the Biblical story of the woman Jesus meets at the well who he offers the water of life. 
"Her past didn't really matter," Ward said. 
Ward has a background working with nonprofits. She was asked to be on the board of a new nonprofit in New Hampshire, but the organization struggled getting connected with local churches. She believed it would be easier to start something like it in the South. 
She spoke with her pastor at Celebration Church who wanted to do something similar. 
Ward would like to model At The Well off of Harbor Home in Conway. She'd like to offer something like catering or car detailing out of the organization to help with funds and help give women skills they can use. She is looking to see what sort of services the community needs. 
She said so far At The Well has a board, an idea and a model. 
She sees there is a need for a place like this because Arkansas is fighting both opioid and methamphetamine problems. Ward said there are just not enough beds in the state to battle addiction. 
She sees many resources in Little Rock and Conway, but not as many other places. Ward feels that by putting it in Saline County, she can spread the resources out. She hopes to find property for the ranch in southern Saline County. She wants to harness the beauty of the area to help in recovery. 
According to Ward there will be heavy hors d'oeuvres catered by Harbor Home at the launch rally.
Women whose lives have been impacted by Harbor Home will speak. 
Ward and the organization will share the vision for At The Well. Celebration Church's band will play music. 
Sponsorships are available for At The Well and Ward is setting up a monthly giving program. Anyone who would like to support At The Well, a 501(c)3 organization, can email mlward@atthewellranch.org or call 501-213-9905.
Ward hopes to work with other organizations in the area to help cover local needs. 
At The Well plans to train the women in skills such as how to find a job and finances. 
Ward's goal is for At The Well not to cost anything to the women it serves, except a registration fee. She doesn't want lack of finances to prevent women from getting the help they need. 
As it moves toward becoming a physical reality, Ward wants At The Well to be an independent entity. She doesn't want anyone to feel they have to be part of a church to get the help they need. 
There will be no charge to attend the launch rally, but donations will be accepted. Ward wants the event to be accessible and a chance for the community to get to know the new organization.