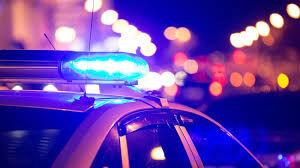 In light of Gov. Asa Hutchinson's announcement of a statewide mandate requiring masks or facial coverings, law enforcement agencies across the state having been issuing statements on how their departments will be handling the issue.
"We are definitely not in opposition of what the governor sent out," said Benton Police Chief Scotty Hodges. "We are for mandated mask wear. I believe it's going to help us and help the state of Arkansas."
Hodges said the goal is for voluntary compliance and that it's his hope that residents understand the standpoint of the governor and the state of Arkansas and that if residents voluntarily comply, it will reduce positive COVID-19 cases.
Just like in the cases of businesses requiring shirts and shoes, Hodges said businesses are allowed to require masks for their customers. The business has the right to ask them to comply and if they refuse, the customer can be asked to leave.
"The next step would be to call for the police to come there," Hodges said.
He also said he has instructed all of his officers to "be nice" and first ask the customer to comply with the request of the business to wear a mask.
"Should they refuse to us, we are then going to ask them to leave," Hodges said. "If they refuse to leave, then we will go into criminal trespass. I told my people we don't want to do that. It's the last resort, but it is an option and it's officer discretion on all their charges."
Bryant Police Department Public Information Officer Sgt. Todd Crowson said his department would also be looking at the issue on a case-by-case basis.
"It really depends on the situation once the officers get there," Crowson said. "We will handle each call the way it needs to be handled."
The Saline County Sheriff's Office also released a statement to The Saline Courier on how they will be handling the issue.
"The Saline County Sheriff's Office (SCSO) has received questions regarding what our roles are in enforcing the Governor's order to wear face coverings," the statement said.  "The SCSO's number one objective is the safety of our citizens. We ask that you follow and adhere to all State and local guidelines/mandates as they relate to COVID-19.  As such, Sheriff Wright has required that our deputies set a positive example and wear masks in a public setting and when making personal contact with the public.  This face covering requirement protects our citizens as well as our deputies.
"Our philosophy of enforcing this order will be to continue to educate and seek voluntary compliance.  The SCSO will respond to and investigate all calls for service from business owners and our citizens who report disputes or disturbances related to the face covering requirement.  We prioritize every call we receive to appropriately respond to each request for assistance.  Emergency calls always receive top priority and an immediate response.  Because of the pandemic, many calls are now resolved via telephone in order to optimize efficiencies and help limit the possibility of potential exposure to COVID-19 for all parties involved.  While each call is unique in nature, our deputies are well-trained in determining which calls require which response."
The SCSO also added that Sheriff Wright is encouraging all county residents to exercise good judgement as related to COVID-19 and  that they be considerate and treat others with dignity/respect during these difficult times.
Hodges said that it is important to remember that people who live together in close proximity do not have to wear masks when they are together in a group, so residents should not contact the police if they simply see a group of people together not wearing masks.
The statewide mandate does have exemptions, including for those ages 10 and younger, those with medical conditions preventing the use of a mask, while eating or drinking, during athletic activity, during religious activities and while voting.
First-time violators and those under the age of 18 will receive a warning.
No one will be jailed, arrested or detained for violation of the order.
Cities may not impose measures that conflict with this directive.
It will expire when the emergency expires.
Violation of the directive will be a misdemeanor and be punishable with a fine of at least $100 and no more than $500.