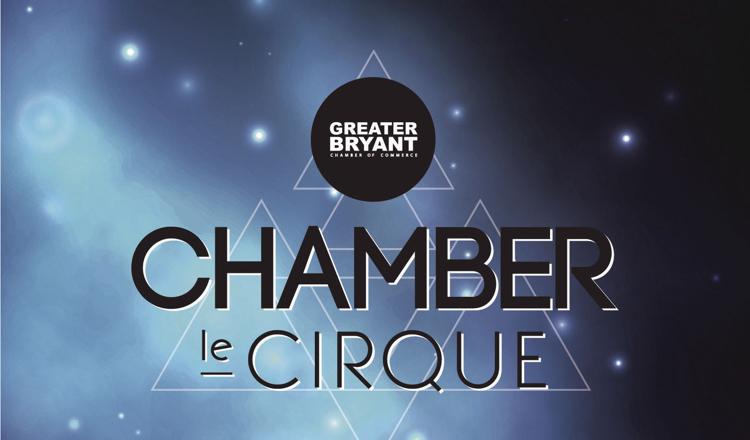 The Greater Bryant Chamber of Commerce is bringing the circus to town for this year's Winter Banquet, Chamber le Cirque. 
The banquet will be at 6 p.m. Jan. 30 at the Bryant Junior High School. 
"The Chamber Winter Banquet is the annual meeting with all Chamber members," said Event Coordinator Anna Brimhall. 
The Chamber moved the event to the new junior high because, Brimhall said, they wanted to give members who had not seen it yet a chance to check it out. 
"It is a beautiful facility," she said. 
She is looking forward to being able to showcase the building. 
Vibrant Occasions Catering will cater the meal. Brimhall said chamber officials are still working on the menu that goes with the le Cirque theme. 
After dinner, the Chamber will recognize members for their longevity. This year they will be recognizing members for 30, 20, 10 and 5 years. The Chamber will also give out Ambassador of the Year and the Lifetime Achievement Award. 
Bryant Alderman RJ Hawk will serve as the evening's emcee. 
When attendees come in there will be walking entertainment. 
After dinner and the awards, Arkansas Circus Arts will perform. Brimhall said the show will be similar to Cirque du Soleil. There will be aerialists, stilt walkers, jugglers and more. 
"We wanted to provide a great entertainment for members. We wanted to provide a show," Brimhall said. 
The idea of le Cirque was brought up in a committee meeting and everyone loved it. She said the Chamber is very excited for it. 
Brimhall wants the members to have a "wow" experience with them feeling like they have been to a show. 
"It is going to be an amazing show," she said. 
Dress for the event is business attire. 
Tickets are $80 for individuals and $600 for a table of eight. Brimhall said anyone who purchases a table before Jan. 15 will get a personalized gift to take home. 
To purchase tickets or tables, call 501-847-4702, visit the Chamber at 109 Roya Lane in Bryant or visit www.bryantchamber.com.
Brimhall said the Chamber wants its members to have a good time and leave wowed.