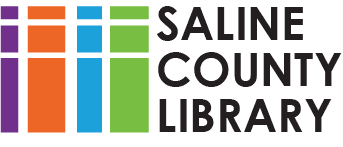 The Saline County Library is hosting the annual Genealogy Workshop via Facebook as pre-recorded sessions followed by a live question-and-answer Facebook event from 2 to 3 p.m. June 25, on the Saline County Library Facebook page.
The pre-recorded sessions can be found on the Saline County Library website under the adults section located on the Virtual Summer Reading Program tab.
The sessions will be available to view through June 27. On the same page, viewers can also submit questions for the presenter to answer during the Facebook Live question-and-answer event. The conference is free to attend and registration is not required.
The presenter, Mark Lowe, is a full-time professional genealogist, author and lecturer who specializes in original records and manuscripts throughout the south. He lives in Robertson County, Tennessee, north of Nashville, near the Kentucky border.
Lowe has been published in the Association of Professional Genealogists Quarterly, National Genealogical Society Quarterly and several other local society publications. He is the former president of the Association of Professional Genealogists, president for the Federation of Genealogical Societies, and vice president of the Genealogical Speakers Guild.
His four topics will be Cherokee Ancestors, Timelines and Manuscripts, Published Local Histories and DNA Tests. Throughout the workshop, he will teach participants which decisions need to be considered before taking a DNA test, how to discover additional family information using basic tools of family history research, and how to make connections using timelines and manuscripts, among other skills they will take away.   
The Genealogy Conference is just one resource that the Saline County Library offers for those who are interested in learning about their family tree.
 "With the growing popularity of programs like 23andMe we find it important to provide our patrons with access to information about their ancestors," said Alissa Turner, adult services manager,
The Saline County Library has a whole list of websites that anyone can see with information on Arkansas history and Saline County, and other websites that give an insight into genealogy. They also have online resources that people can access with their library card for free, such as America's Genealogy Bank, which includes four centuries of newspapers, books and documents, and HeritageQuest, which allows patrons to search the 1790 to1930 census records, family and local histories and more.
For more information, including a link to the pre-recorded Genealogy sessions, curbside hours for each location and upcoming virtual events, visit www.SalineCountyLibrary.org or call 501-778-4766.