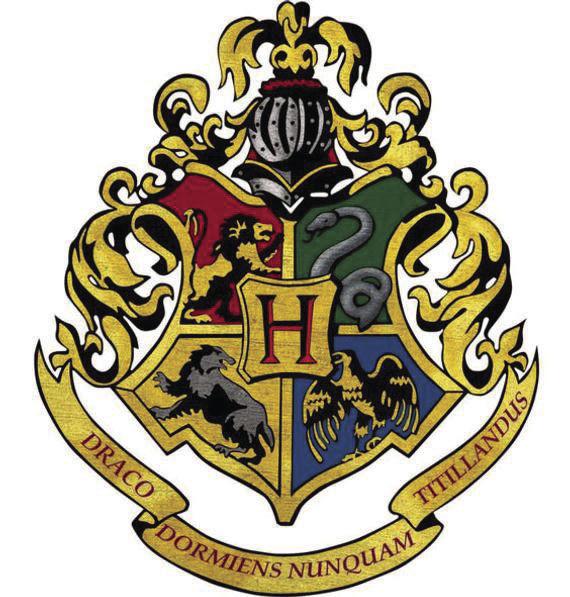 The Saline County Library is bringing the Wizarding Wold of Harry Potter to Herzfeld Library for Harry Potter Night for Tweens and Wizarding Week. 
Events kick off Feb. 7 and 8 with Harry Potter Night for Tweens. Tweens can attend either night from 6 to 8:30 p.m.
"We want as many kids to be able to enjoy it as can," said Jessica Hodges, youth services librarian. 
The event is open to children ages 8 to 12. Hodges tried to think of activities that age group would enjoy. 
"Harry Potter Night is a late night where they can immerse themselves in the world of Harry Potter," she said. 
All participants will need to pick up contracts at either library branch or download one from www.salinecountylibrary.org for both the child and parent to sign. The contracts must be returned no later than Tuesday for tweens to participate in Harry Potter Night. Hodges said the contracts are important because it takes place after hours and no parents will be present, though there will be staff. Hodges thinks the children who take part will enjoy a night of fun without their parents.
The two evenings will feature crafts, a Triwizard maze, escape room, scavenger hunt, Harry Potter Pictionary, trivia and Harry Potter-themed snacks. 
The attendees will be sorted into houses and work to earn house points. The house with the most points will win the House Cup, which will come with prizes. 
Hodges said she can take a maximum of 75 participants each night. 
Costumes and Harry Potter shirts are encouraged. 
Hodges recommends all participants wear closed toed shoes. 
Wizarding Week will be Feb. 10 through 15. 
From 4 to 5 p.m. Feb. 10 patrons ages 5 to 12 can try out the Triwizard maze. Hodges said it will be a drop-in event where those who want to try can come anytime during that hour. 
The Library will hold two Magical Story Times. The first will be 5:30 to 6:30 p.m. Feb. 11 and the second will be 10:30 to 11 a.m. Feb. 15. Hodges said it will focus on Harry Potter and magical stories. 
Patrons ages 9 to 18 can try the Magical Creatures Escape Room, which will be based on "Fantastic Beasts and Where to Find Them," from 4 to 5 p.m. Feb. 12. 
All ages can drop in between 3 and 7 p.m. Feb. 13 for the Wizarding Scavenger Hunt. 
A Harry Potter Activity Station will be set up from 4 to 5 p.m. Feb. 14 with printed activities, including coloring pages, mazes and crossword puzzles. 
Adult Harry Potter Night will be for ages 18 and older from 6 to 8:30 pm. Feb. 14. Adults can take part in activities including trivia and butter beer quidditch pong. The library will be set up to replicate the shops of Hogsmeade. Pizza and drinks will be in "The Three Broomsticks Inn" and sweets will be in "Madame Puddifoot's Tea Shop." There will even be a shrieking shack. 
This is the second time the library has held an Adult Harry Potter Night. Hodges said it is different than the previous event. 
Adults will need to register for the event. 
Throughout Wizarding Week, all the library's regular programming will be geared toward Harry Potter fans. 
Hodges said this is the first year for Wizarding Week, but she hopes it will be a success. 
"I hope the public enjoys it as much as we have planning it," she said.