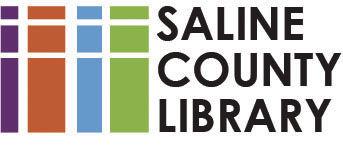 The Saline County Library will host an adult after hours from 6 to 8 p.m. Friday, at Herzfeld Library in Benton. 
The library will close at 5:30 p.m. to general patrons. The doors will re-open for the event shortly before 6 p.m. 
"It is just a time to have fun," said Laura Austin, user experience librarian. 
She said the adult after hours nights are meant to be adult-oriented activities. 
The upcoming event will be a general trivia night geared toward those who are ages 18 and older. 
The library previously held a Harry Potter Adult After Hours, which Austin felts was a success. 
She tries to plan events that adults can do in large groups. She plans to have a mystery night later in the fall, and said the adult nights are great for date nights, friends or individuals. All the adult nights are free to patrons. 
"We really want to have more for adults to do that are not just family oriented," she said. 
Austin wants adults to have a night they don't have to worry about keeping up with their children. 
These events are open to all adults. Austin wants it to be an event where adults are comfortable meeting others. 
The library will have light snacks as well. 
Registration is not required, but Austin said it is preferred so she has an idea of how many to expect.  
Another Adult After Hours is scheduled Oct. 25. 
At 5:30 p.m. on Thursdays, the Benton branch will host Twenty-Something Thursdays for adults from 18 to 30 in the maker space as another option for adults to enjoy the library.