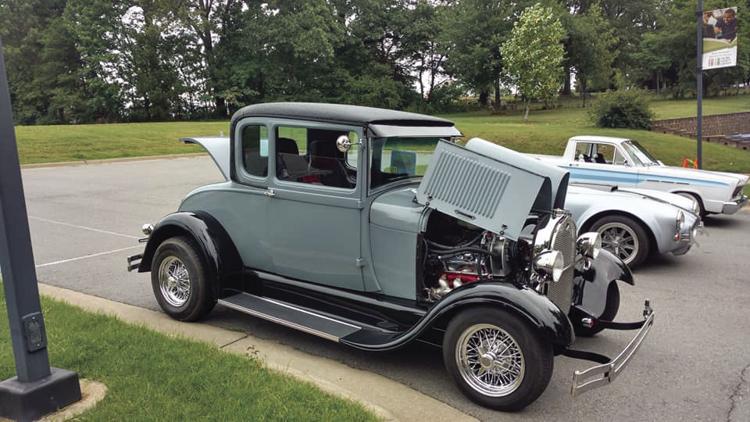 The Saline County Library will host a car show from 10 a.m. to 1 p.m. Saturday in the parking lot of Herzfeld Library. 
"We want to get the community involved," said Outreach Librarian Becky Fischer. "We want different interests highlighted."
The library hopes to have 30 to 40 cars take part in the show. So far, 14 have registered. 
Entry into the show is free along with admission. Fischer said it is open to anyone wishing to show off a vehicle, old or new. 
"We love variety," she said. 
Hiland Dairy is sponsoring lemonade and ice cream for the event. The library will also be grilling hot dogs and popcorn will be available. 
The winner of the car show will be determined by popular vote. Show visitors will be able to place a ballot to select their favorite entry. 
The winner will get a bucket of car cleaning supplies. All entrants will get car cleaning wipes. 
Fischer asks that car owners register in advance, though she won't turn anyone away. 
She wants car owners to bring out their vehicles and show off their pride. 
"Car owners are proud of what they do," Fischer said. 
Attendees can look at the vehicles and Fischer believes the owners will be willing to tell them all about the cars. 
Fischer encourages the community to attend, check out the cars and enjoy free ice cream and hot dogs.