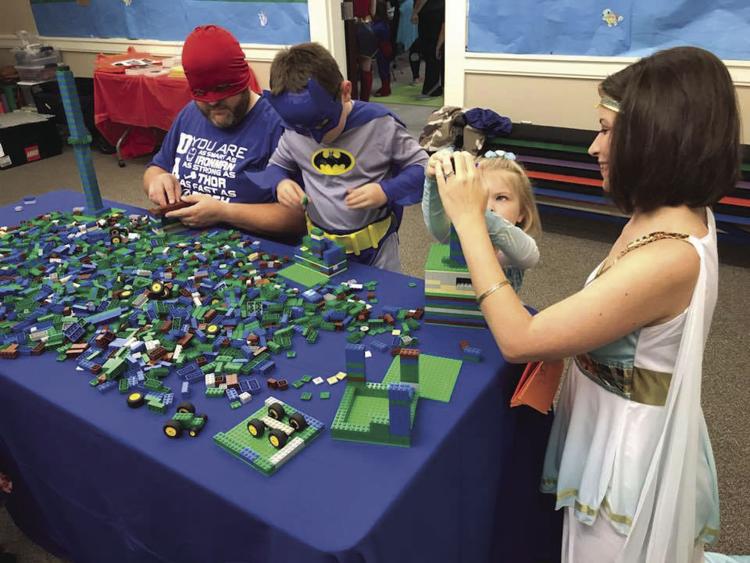 Bob Herzfeld Library will be filled with more than just the characters on the page when patrons show up in pop culture inspired costumes for Saline County Library's second SCL Con from 10 a.m. to 2 p.m. on July 27. 
Youth Services Manager Sarah Beth Lesko said the Con is a pop culture event for all ages. She expects every age group will find something they enjoy at SCL Con. 
"It was great last year," Lesko said. "Over 800 people visited the library that day. Everyone seemed to have a great time."
Patrons told library staff they wanted the Con to happen again this year. Lesko said the staff took patron feedback and are hoping to make this year's Con even better. 
The Con ends summer reading for the library. The theme this year was Camp Goes to Space. 
At 10 and 11 a.m., and 1 p.m. patrons age 18 and over can take part in escape rooms each hour. 
The escape rooms will take take noon off for lunch. Hotdogs, chips and queso will be available in the upstairs meeting room at 12:30 p.m. 
In the Makerspace, the green screen will be set up for space-themed photos. There will be different activities in the Makerspace to showcase what is available in the space. 
ArkLug is scheduled to bring its full space-themed display and offer interactive Lego activities. 
In the downstairs teen area there will be a rotating schedule of group games, Star Munchin, Star Fluxx and Butts in Space. 
At 10:30 and 11:15 a.m. Fancy Fairytales will have Rey and Kylo Ren, from "Star Wars," to teach children ages 6 to 10 light saber training and interact with them and BB-8 one on one. Lesko said those who wish to participate must register in the children's area. 
Toys and building activities will be in the story time area. 
Saline Symphony will perform pop music. 
The library plans to offer various crafts. 
Family-friendly costumes are encouraged. The library plans to have costume parade so everyone can appreciate them. 
Vendors will be selling items such as art, yarn crafts, toys, stickers, buttons, jewelry and vinyl decor on the lower floor. 
Lesko said the whole event is meant to be family friendly so anyone can feel comfortable attending. 
The library will still be open for regular use. 
Lesko said the library doesn't do many activities for all ages at the same time, but she would like to be able to offer more. She feels the Con should appeal to a range of ages. 
"It will be a fun day of free activities," she said. "Everyone likes costumes, playing with Legos, hot dogs and cheese dip."
Anyone who has an activity the library can do or would like to suggest something to add to the Con can contact Lesko at the library at 501-778-4766. While she can't guarantee it will be added this year, it could be part of next year's Con. 
The Con will also be the last day to turn in reading logs to be entered in Summer Reading Prizes.