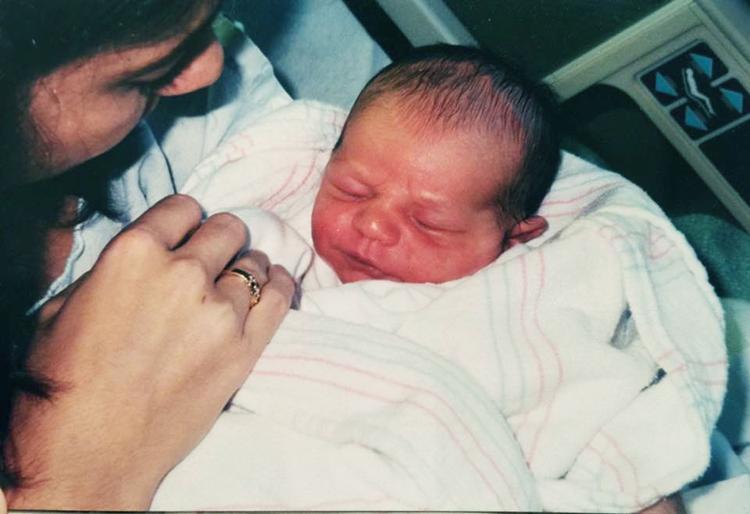 When Benton resident Shelly Carson arrived at the hospital in labor with her third child Sept. 11, 2001, she had no way of knowing that her world would change so much in just a few short hours.
"We arrived at the hospital around 3 a.m.," Carson said. "I was just waiting for my doctor to get there. He had to do another c-section and I'm just waiting there feeling like I'm trying to keep this baby in."
As Carson's delivery time approached, American Airlines Flight 11 crashed into floors 93 through 99 of the north tower of the World Trade Center.
"It was crazy and traumatic," Carson said. "We didn't know what was going on. The doctors were watching and the nurses were watching. Everyone was just kind of frozen and I'm still in active labor."
Carson's son, Jackson, was born at 8:31 a.m. at Baptist Hospital in Little Rock.
"We turned the TV back on to find that out that it wasn't just an accident," Carson said. "When that second one hit, we all knew it wasn't an accident. It was just crazy, chaotic and just mixed emotions in general."
Carson said that it can be difficult to process all the emotions of the day since, for her, there is a mix of joy and sadness.
"It was a very sad day for our country," Carson said. "But, then again, I feel like (Jackson])was my light on that day."
Carson also added that there were times that day that she wondered exactly what kind of world did she just bring her third child into, but that the joy outweighed the sadness.
"He was the positive spin in my life on that day," Carson said. "Having a baby is hard in general with postpartum hormones."
Carson is very open when it comes to expressing the difficulties of dealing with postpartum depression in the days that followed Jackson's birth.
"I had postpartum depression pretty bad," Carson said. "All of the tribute shows and concerts and news stories and things that were being played over those next few weeks — I was just an emotional wreck. But, that precious baby boy, he helped me to stay centered and stay positive."
Carson said she eventually had to shut off media associated with the events of that day in order to heal.
"I just tried to be more in the present with him," Carson said.
In addition to Jackson, Carson is also mother to Caylin, 24, and Maggie, 20.
Carson said that people are still curious to know more when they learn the circumstances around Jackson's birth.
"They ask how it felt and what all happened and how did everyone at the hospital react," Carson said. "It was crazy."
As for Jackson himself, he doesn't think that the timing of his birth has affected him in any way other than the fact that nobody ever forgets his birthday.
"It was a tragic day," Jackson said.
A senior at Benton High School, Jackson also shares his birthday with two friends, Jon and Kane Sadler. He enjoys studying math and playing video games.