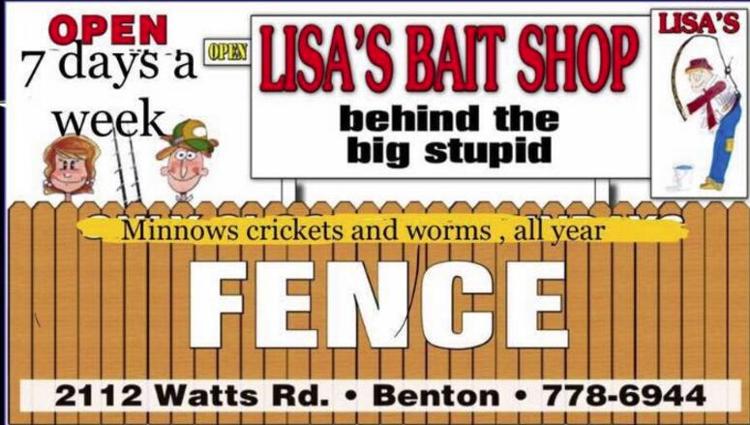 After more than three decades of service to the local communities, Lisa's Bait Shop will be closing its doors.
According to a social media post on the business' Facebook page, the business location is for sale.
The final day of operation will be Nov. 25.
The business sits on 21,000 square feet of property in Benton with a building measuring 2,340 square feet.
Serious inquires are encouraged to call 501-778-6944.
More will be reported in an upcoming issue of The Saline Courier.