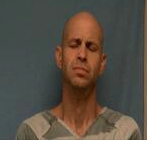 A Little Rock man is facing a felony rape charge related to an alleged attack in Benton.
Joe Wesley Johnston, 41, has been charged with rape, a class Y felony. He is currently in custody at the Saline County Detention Center on a $60,000 bond.
For more detailed information, see the Thursday edition of The Saline Courier.