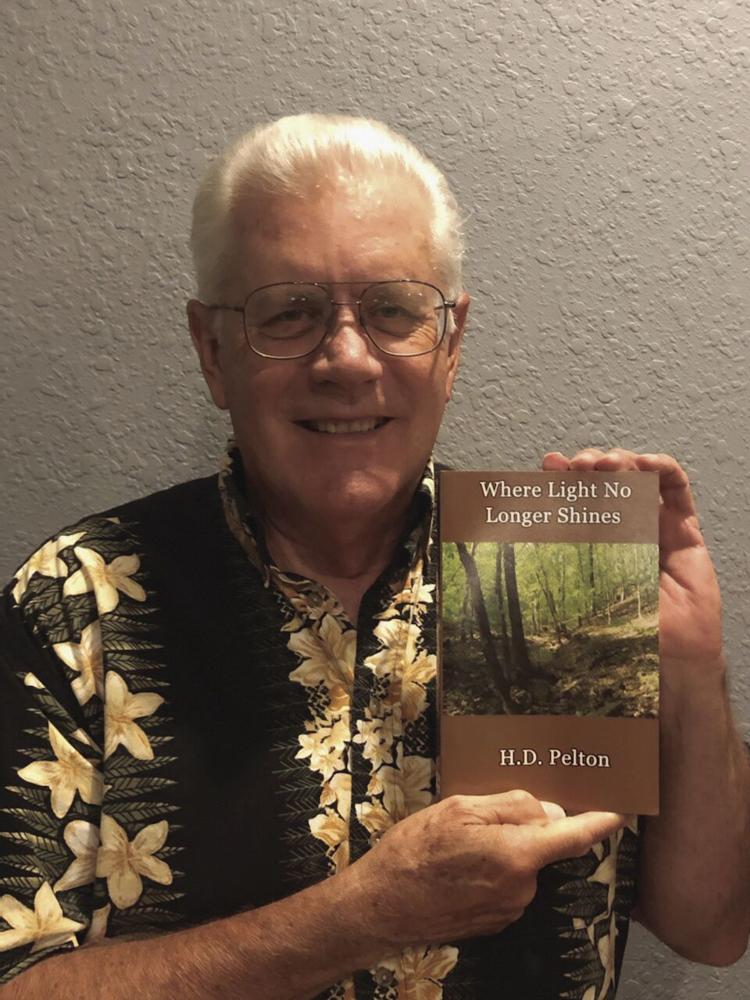 One local author has realized his dream of having a book published and he has two more to follow.
"I've wanted to write a book all my life," Harold "H.D." Pelton said.
His new book, the first in a trilogy, is titled "Where Light No Longer Shines."
In a news release, Pelton's publisher, Mockingbird Lane Press, describes the book. "Wanderlust entices Patrick O'Brien to leave his native Ireland. He arrives in America with his young bride seeking his fortune in the rugged mountains of the Arkansas Territory. Full of dreams he begins to build a happy life for his growing family but neighbors, the Ranklins, have other plans. The O'Brien clan will suffer a decade of murder and sorrow that will crack Patrick's soul like the fractured rocks of the Boston Mountains, deep in the Ozarks.
"Where Light No Longer Shines" is a historical work of fiction for ages 16 and up. It is a story of starting over, mysterious happenings, humor, romance and intrigue."
A Central Arkansas native and Vietnam veteran, Pelton grew up inspired by authors such as Edgar Rice and Jack London.
Pelton has had articles and stories published in magazines and anthologies. He has been writing since 2000.
After he retired as a welder from the Missouri Pacific and Union Pacific Railroads, Pelton majored in English and technical writing at UA Little Rock.
He is a member of the Ozark Creative Writers and the Ozark Writers League, which is where he met Regina Riney, publisher of "Storyteller" magazine.
When Pelton learned Riney had formed Mockingbird Lane Press, he asked about getting his book published. Riney told him she would publish anything he wrote even before seeing the book.
Years before, Pelton had shown his book to his mentor Dusty Richards, a Western author who has since passed away. Richards told him there were so many heroes and villains, it really needed to be three books. So, Pelton set out to make it a trilogy.
Originally, it followed a young girl. Now it is set up so that the first book has the character as a side character and it gets her to where she is supposed to be. She will be the main character of the second book. Her brother will be the main character of the third.
The trilogy is set from the spring of 1833 to the fall of 1847.
The area where it is set is a place Pelton has gone Turkey hunting. He said if someone knew that area and took the book, they could easily find where the scenes take place.
"I just love the area," he said.
While it is a work of fiction, he has sought to keep the historical facts accurate, including astronomy events that really occurred the nights he describes them.
"I've done a lot of historic research on it," he said.
The one deviation is he sometimes includes towns that weren't formed until later.
Pelton will hold a book signing from 6 to 8 p.m. Aug. 4 on the back porch of the Shoppach House 503 N. Main St. in Benton. He is the president of the Saline County Art Association, which manages the house.
The book will be available for purchase for $15 during the signing.
It is also available on Amazon and Barnes and Noble. It will be available on Kindle and Nook.
Masks are encouraged for the event.