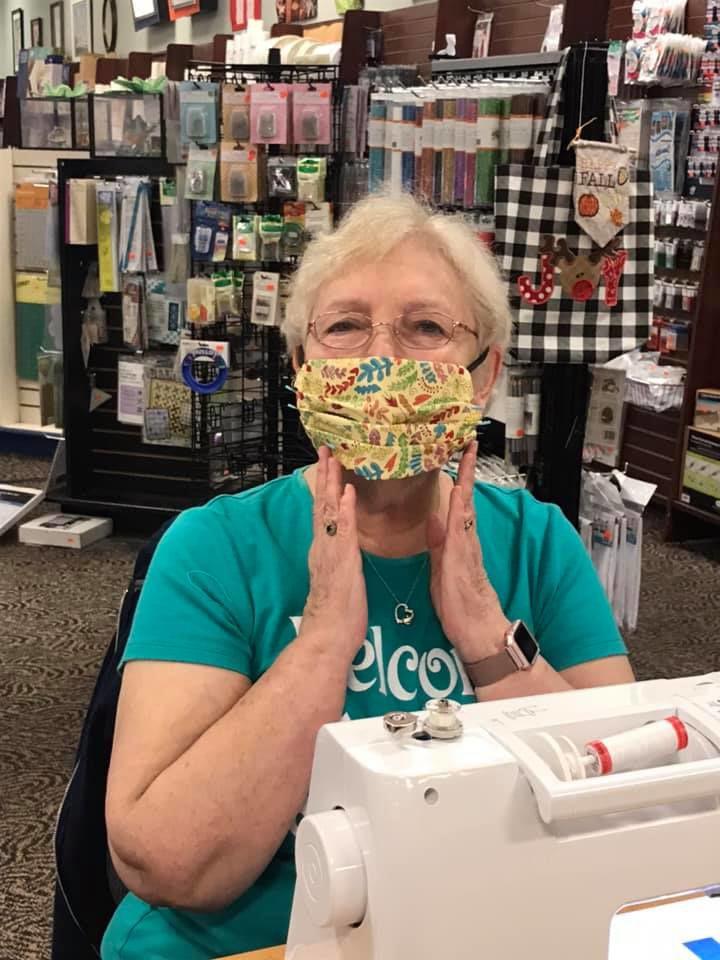 In answer for the overwhelming need for face masks for medical professional, Johnston's Home Center, 1421 Military Road, has begun offering instruction on how to create the masks. 
"Everybody needs them," Billie Jo Crocker, who is over sales, said. 
She started out offering two free sewing days where customers could come in, learn to make the masks and use the machines and material. Due to social distancing, she limited the classes to six people each. That allows each person to have their own sewing cabinet. 
Those classes filled up and she had to add two more, which also filled up right away. She is looking into adding more classes next week, but hasn't made the decision. 
Crocker has contacts at the University of Arkansas for Medical Sciences and Saline Memorial Hospital that have have asked for masks. 
The class so far has been a mix of those who know how to sew and those who have never sewn before. 
Some are looking for better ideas of how to make masks on their own. 
She knows others are also working on masks. They have stopped by the store to purchase supplies. 
"We carry premium cotton fabric," she said. 
With elastic being hard to come by, Crocker is showing her students how to make straps for masks. 
She feels it is a way to use sewing skills to protect the community and allow people to feel engaged in the fight against the coronavirus. 
Crocker said anyone already making their own masks can drop them off with her and she will make sure they get into the hands of those who can use them. 
Those who just want to sew at home, can come by and get the pattern from Crocker. She also plans to have some instruction through Facebook live for those not comfortable coming to the store. 
Crocker said because it is a large store that allows people to spread out, they are remaining open. She added they are working to keep it clean. 
If someone doesn't wish to come into the store, they can call in what they need and have it brought to their car. 
For more information about future classes, call 501-778-2141 and ask for the sewing department. Crocker said people can also call if they have any questions.