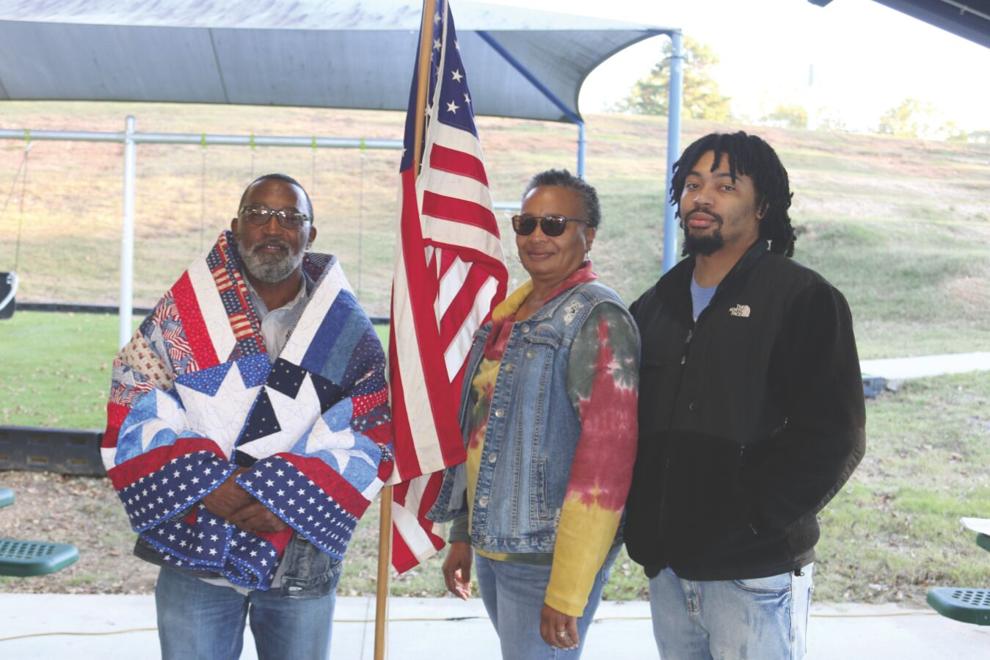 The organizers of National Night Out honored military veterans during the recent event.
The Saline County Extension Office presented Runion Renard Anderson Jr. with the Quilt of Valor in honor of his service in the United States Army.
He is a 64-year-old lifelong resident of Benton.
During his time in the Army, Anderson was a combat medic and surgical technician.
He enlisted in 1981 because he thought it was best for him and his family. He said it gave him structure when he needed it most.
"I definitely recommend people go into the military. It provided me with discipline, experience, and gave me the opportunity to see other places," he said. "I think everyone should try it."
He received his training in San Antonio before serving in Fort Benning in Georgia and the Tripler Army Medical Center in Honolulu.
After he retired, he had a 36-year career at Baptist Medical Center. He is currently an operating room technician.
"Serving in the Army prepared me for what I'm doing now," he said. "But I've expanded since then. In the Army, I did orthopedics and OB-GYN. Working at Baptist has given me a variety of experience. Anything that's wrong with you, I can fix it."
Anderson is a deacon and Sunday school teacher at St. Paul Missionary Baptist Church in Benton, along with the vice president of the Woodlawn Cemetery Association. He oversees operations during the Ralph Bunche Community Action Committee backpack event. He is a supporter of the Martin Luther King Jr. Day celebrations and serves as line-up coordinator for the MLK Day parade. He organizes the youth and adults for the clean-up and community service in the Ralph Bunche neighborhood for MLK Day of Service.
Anderson is married to LaJuana and has three grown children: Runion III, Nadia, and Clayton. He has five grandchildren.
"Thank God for allowing me to be here because I have got a lot of friends who did not make it this far," Anderson said during the ceremony.