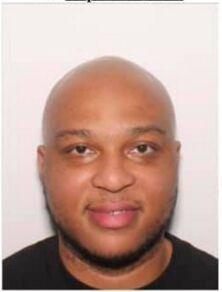 Benton police detectives are asking for the community's help to locate a man in connection with a murder.
Termaine Antwone Anderson, 36, is wanted for the capital murder of Ryan Keith Montgomery in August.
Krista Petty, spokesperson for the Benton Police Department, said that Montgomery was reported missing in Little Rock and his body was later located in Benton in the 100 block of Valley Street. Anderson is described as a 5 foot, 6 inch black man with black hair, brown eyes and light brown complexion.
He was reportedly seen driving a silver Honda Accord, which has since been found burned. Anderson reportedly picked up Montgomery in the area of 32nd and Potter streets in Little Rock at 8 p.m. on Aug. 10.
Anderson has a prior murder conviction, several connections to armed criminal activities and should be considered armed and dangerous, according to Benton detectives.
Anyone with information about Anderson's whereabouts is encouraged to contact detectives at 501-776-5947.