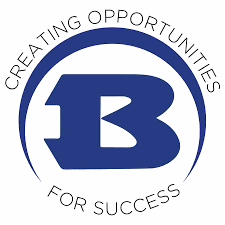 After hearing from the public and administration, Bryant School Board voted for a new masking policy using case data from the Arkansas Center for Health Improvement.
"We are trying to keep kids in school," said Dr. Karen Walters, superintendent, about why the policy is needed.
The resolution said on each Friday while school is in session the administration will consult the ACHI website to determine if masks will be required. The reports are based on known infections over a 14-day period per 10,000 residents in the district. If the number is 29 or below, yellow level or below, masks will be encouraged but not required. If there are 30 or more per 10,000 residents, masks will be required.
The same exceptions as the previous mask requirement still apply.
A total of 21 people from the community signed up to speak to the board on the issue. Many of them were against any policy for the school requiring masks.
Before the public comments began, the speakers were told each would only get two minutes. Some speakers attempted to continue past their time and had their microphones turned off.
Christy Linn was the first to speak. She told the board she knows COVID is real, but that those who die are mostly over 75 with comorbidities. She called requiring masks an unprecedented mental health crisis. She claimed there are doctors and those in the medical field against children wearing masks.
Heather Renee, who called herself a constitutional activist, said school boards have no authority to require masks. She also claimed the Arkansas Secretary of Health Dr. Jose Romero and Arkansas Secretary of Education Johnny Key also lack the authority. She also claimed the recent ruling that set aside the law forbidding mask mandates only covered Pulaski County.
"I want y'all to think about this and is it worth a lawsuit," Renee said.
She called the mandate fascism.
Mary Lewis cited the last meeting where the previous mask requirement was enacted, saying two of the board members said cloth masks are ineffective. She talked about if there are threats to the school, how will the school identify who is the perpetrator if everyone is wearing masks. She also talked about the increase in mental illness. She said the criteria for quarantine needs to be addressed.
Andrew Roach said the COVID-19 guidance from the ADE is only guidance and not a mandate. He said the school board should base its decisions on science, research and medical journals. He also claims masks and vaccines do not prevent the spread.
David Wylie claimed there was little difference in the number of students in Bryant, which has had a mandate, and Benton, which does not, in the number of quarantines.
"There is no reason to do a mask mandate here," he said.
Megan Hinkson said since returning to school in a mask her son has been having "asthma like flare ups." She said he is not getting enough oxygen and even had to go the ICU at Arkansas Children's Hospital.
"We as parents should not have our rights taken away," she said.
Clay Baugh encouraged the board to use common sense. He said cloth masks do not work. He said parents should make the decisions for their children.
Robin Cupul told the board masks are wrong. She said if the masks requirements are not removed, she will be withdrawing her child from the district.
Mary Mahan was the first to speak in favor of the mandate. She wants the masks to help the district get past COVID-19 surges. She said she believes everyone should protect each other.
Brian English was also against masks. He claimed that those for masks would not have been polite during the previous meeting if they had not gotten their way. He want on to call masks psychological warfare and abuse. He said if masking continues those like himself who are against it would become "ungovernable."
Felicia Hyes applauded the board for its courage. She was in favor of masks. She sees the flaw in the metric proposed being that students cannot even remember what day PE is. She is concerned switching the requirement back and forth could cause confusion.
Kristin Higgins was also in favor of masks. She said the metric is a reasonable tool.
Alindria Jordan, a parent and microbiologist from ADH, said she was speaking for herself and not ADH. She said she and her colleagues beg people to wear their masks.
William Highsmith said a Bryant parent asked him to speak about the issues related to Sheridan and its lack of a mask policy. He is a family physician and he claimed masks were ineffective. He told the board they need to look at other options. He said masks have longterm harms, such as depression and anxiety. He said Sheridan focuses on social distancing and contact tracing.
"There are other options other than masking," he said.
Paula Montgomery said masks are important because children under 12 cannot be vaccinated. She compared the choice to smoking. The issue with smoking is how one person's choice to smoke affects others with second hand smoke. She said it is the same here where one person can get another sick.
"You have the right to sacrifice your child. You don't have the right to sacrifice mine," she said.
Kelsey Hooker was for the right to choose.
Bethany Siems talked about previous flu seasons and asked why masks were not required then. She said historic flu season had more cases in shorter time periods. She also claimed Gov. Asa Hutchinson goes into schools without wearing a mask.
Bryan Rousy talked about the importance of masks because they prevent quarantine.
Kyle Ferguson compared Benton and Bryant claiming they both have less than 1 percent of cases with different mask approaches.
"We need to reevaluate," he said.
He called quarantine guidelines a joke.
Christen Ferguson said it was time to make masking a choice. She talked about letting children speak and laugh without a mask and see their teachers smile. She accused the board of creating an atmosphere of fear. She said requiring masks would be "letting the devil win."
Terry Littleton was the last to speak. He said masks were a muzzle. He claimed they damage lungs.
"All we want is a choice," he said.
Walters said after the temporary resolution was passed in August, she was asked to find a metric that would eventually allow for masked not to be required. The ACHI website updates each week.
She showed a graph comparing Bryant to Benton and Sheridan school districts. Bryant has 10,742 staff and students. Benton has 6,214 and Sheridan has 4,642. While Benton has 58 percent the number of staff and students as compared to Bryant, it has three time as many in quarantine. Sheridan has 43 percent the number of staff and students and three times as many in quarantine. Sheridan also has four more positive cases.
Bryant's positivity rate is .009 percent. Benton's is .77 percent. Sheridan's is .137 percent.
Bryant's percent of students and staff in quarantine is .85 percent. Benton's is 4.61 percent. Sheridan's is 6.78 percent.
While Walters was speaking, a woman in the audience began yelling at the school board and was told she needed to stop or leave. She stormed out of the room.
Walters said more than 60 percent of parents who responded to the district's survey about masks were in favor of some mandate. Members of the audience began yelling questions at the board.
Board Member Dr. Scott Walsh said his job is to keep kids in school. He was concerned about claims that children were quarantined even if they are masked.
Walters said children take off their masks during lunch to eat and also if there is a case on a school bus, they look at the video and see if the children were masked. If they were not, they quarantine.
District Attorney Jeremy Lasiter spoke about the law regarding quarantine. He said school districts have to follow the ADE and ADH requirements for quarantining students. He said he did the research into the legal authority and the Arkansas General Assembly has given them the authority. He said the district is obliged to follow those rules. He said if someone wants to challenge those rules, they should do so with the General Assembly. His legal advice was that the district cannot ignore the quarantine rules.
Walters said there has been discussion of changing the rules from 6-foot distancing to 3-foot.
Board Member Dr. Tyler Nelson said while he does not think masks stop the spread, he said they do prevent children from having to quarantine.
After the discussion, the board all voted in favor of the mandate.
The other business conducted by the school board will be in an upcoming edition of The Saline Courier.