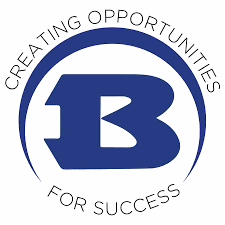 The agenda for the Bryant School Board meeting, which is scheduled for 6 p.m. Thursday in the Fine Arts Center on the Bryant High School campus, includes a mask resolution.
The board held a special meeting Aug. 10 and approved a resolution requiring masks for all students, employees and visitors to buildings that was to be in affect for 30 days. The board had already decided to review the requirement in September.
The resolution the board will consider would base the requirement on the number of known infections per 10,000 residents in the district based on ACHI reporting. When ACHI reports 29 or fewer infections per 10,000 residents, masks will be encouraged but not voluntary. Infections of 30 or more per 10,000 residents will trigger a mask requirement. The district plans to consult the reports each Thursday and go into affect the next school day.
The resolution lists exemptions.
Superintendent Dr. Karen Walters and Business Manager Donna Adkins will present the 2021-22 budget to the board, including the general budget, special education budget and federal budgets.
Walters will also present a proposal for a nonrecurring salary payment for employees. The summary for the proposal said the purpose is to incentivize employees to complete their contracts. The first $500 payment will be made Dec. 15. It will go to employees who were on contract as of Aug. 16 and are still employed with the school on the date of payment.
The payment will be made again to those who are on contract Jan. 3, 2022, and remain employed through May 15, 2022, when the second payment will go out.
Jeremy Lasiter will present a certified and classified COVID-19 leave policy. The plan is to use ESSER funds. The previous leave policy expired June 30, 2021.
Both policies will give employees five days of COVID-19 leave.
• hear a student senate update.
• consider a property easement at Hurricane Creek Elementary.
• hear the financial reports.
• consider a statement of assurances for federal funding.
• consider a memorandum of understanding for a District point of contact.
• consider the purchase of an air purification system.
• consider personnel items.