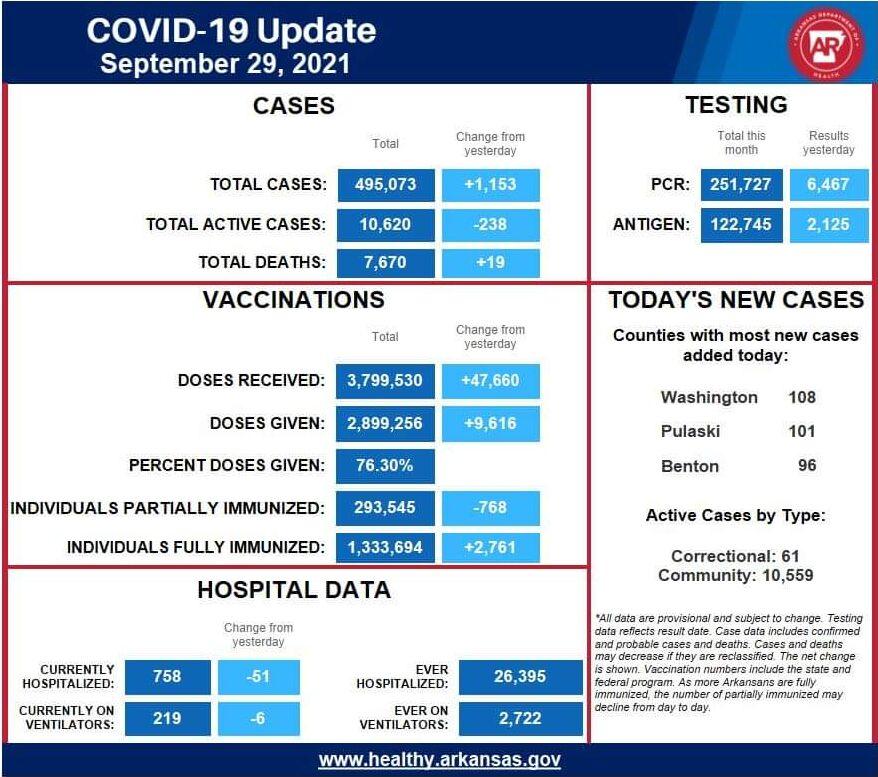 According to the Arkansas Department of Health on Wednesday, there were 1,153 new cases of COVID-19 bringing the cumulative total to 495,073. Active cases continued their downward trend with a fall of 238 to 10,620. Deaths rose by 19 to 7,670.
Hospitalizations decreased by 51 to 758 with 219 on ventilators.
The state received results for 6,467 PCR tests and 2,125 antigen tests.
The counties with the most new cases are Washington with 108, Pulaski with 101 and Benton with 96.
Saline County has had 18,034 cumulative cases and currently has 295 active cases and 17,500 recoveries. The county has had 235 deaths.
Nationally, there have been 43,325,319 cases of COVID-19 and 694,775 deaths.
Arkansas has received 3,799,530 doses of COVID-19 vaccines and given 2,899,256 or 76.3 percent
There are 293,545 people partially immunized and 1,333,694 people fully immunized.