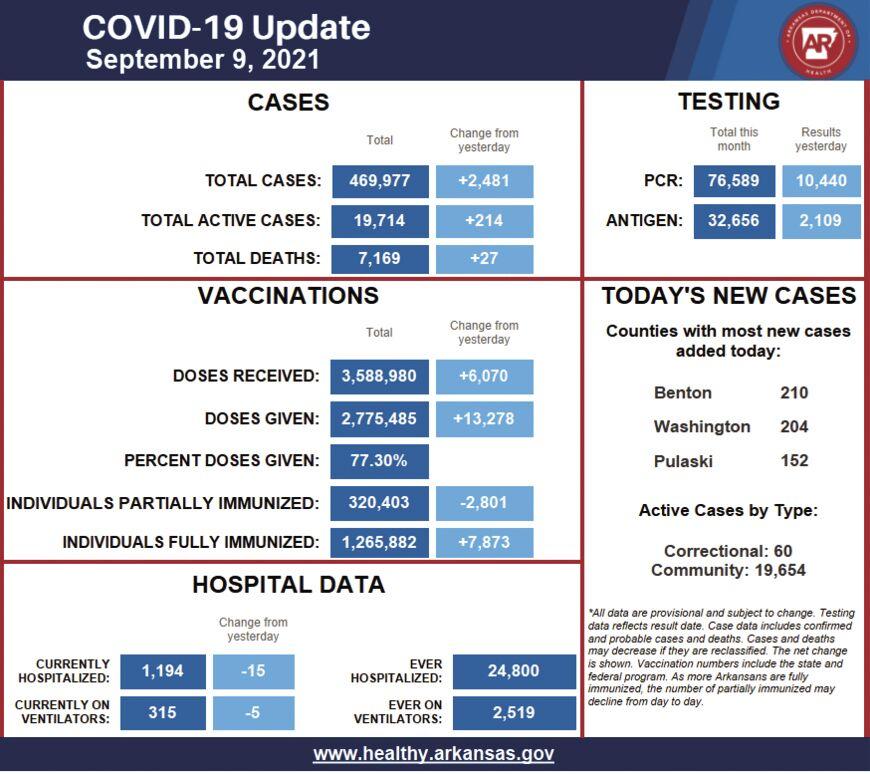 According to the Arkansas Department of Health, there were 2,481 new cases of COVID-19 bringing the cumulative total to 469,977. Active cases rose by 214 to 19,714. Deaths increased by 27 to 7,169.
Hospitalizations went down by 15 to 1,194 with 315 on ventilators.
The state received results for 10,440 PCR tests and 2,109 antigen tests.
The counties with the most new cases are Benton with 210, Washington with 204 and Pulaski with 152.
Saline County has had 17,289 cumulative cases and currently has 562 active cases and 16,507 recoveries. The county has had 217 deaths.
Nationally, there have been 40,550,919 cases with 653,898 deaths.
Arkansas has received 3,588,980 doses of COVID-19 vaccines and given 2,775,485 or 77.3 percent. There are 320,403 people partially immunized and 1,265,882 are fully immunized.