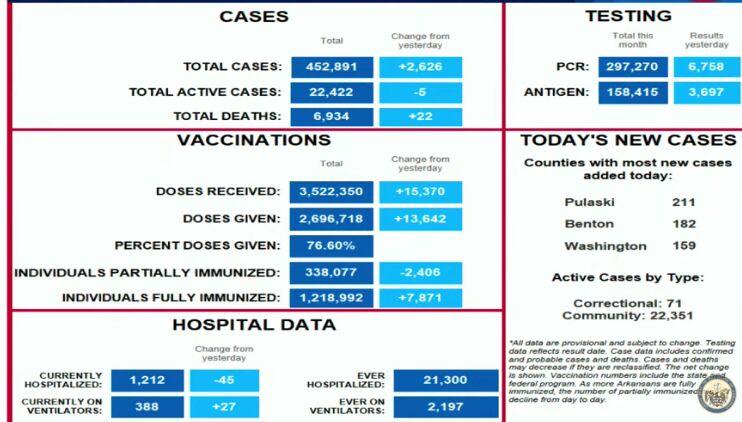 On Tuesday, the Arkansas Department of Health reported 2,626 new cases of COVID-19 bringing the cumulative total to 452,891. Active cases went down by five to 24,422. Deaths rose by 22 to 6,934.
Hospitalizations decreased by 45 to 1,212 with 388 currently on ventilators.
The state received results for 6,758 PCR tests and 3,697 antigen tests.
The counties with the most new cases are Pulaski with 211, Benton with 182 and Washington with 159
Saline County has had 16,807 cumulative cases and currently has 672 active cases and 15,922 recoveries. The county has had 210 deaths.
Nationally, there have been 39,151,493 cases with 639,03 deaths.
Arkansas has received 3,522,350 doses of COVID-19 vaccines and given 2,696,718 or 76.6 percent. There are 338,077 people partially immunized and 1,218,992 fully immunized.