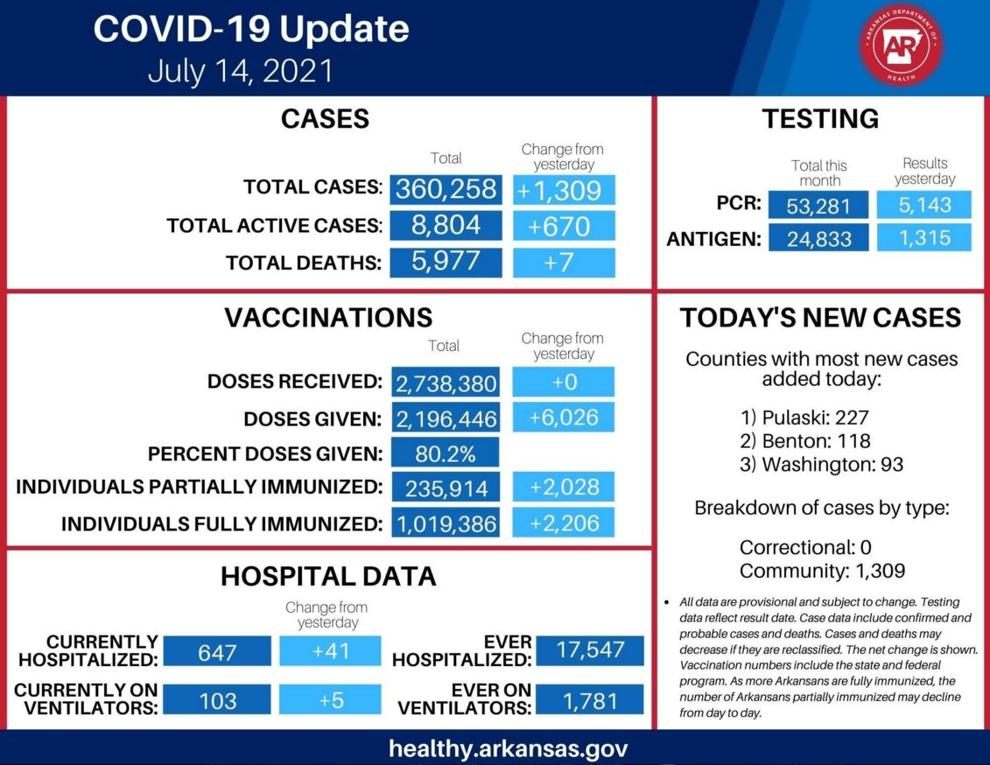 The trend of COVID-19 cases up over 1.000 continued on Wednesday with 1,309 new cases, according to the Arkansas Department of Health. That brings the cumulative total to 360,258. Active cases increased by 670 to 8,804. There were seven new deaths for a total of 5,977.
Hospitalizations rose by 41 to 647 with 103 on ventilators.
The state received results for 5,143 PCR tests and 1,315 antigen tests.
The counties with the most new cases are Pulaski with 227, Benton with 118 and Washington with 93.
Saline County has has 13,226 cumulative cases and currently has 443 active cases, 12,605 recoveries and had 175 deaths.
Nationally, there have been 33,936,945 cases with 608,013 deaths.
Arkansas has received 2,738,380 doses of COVID-19 vaccines and given 2,196,446 or 80.2 percent. There are 235,914 partially immunized and 1,019,386 fully immunized.