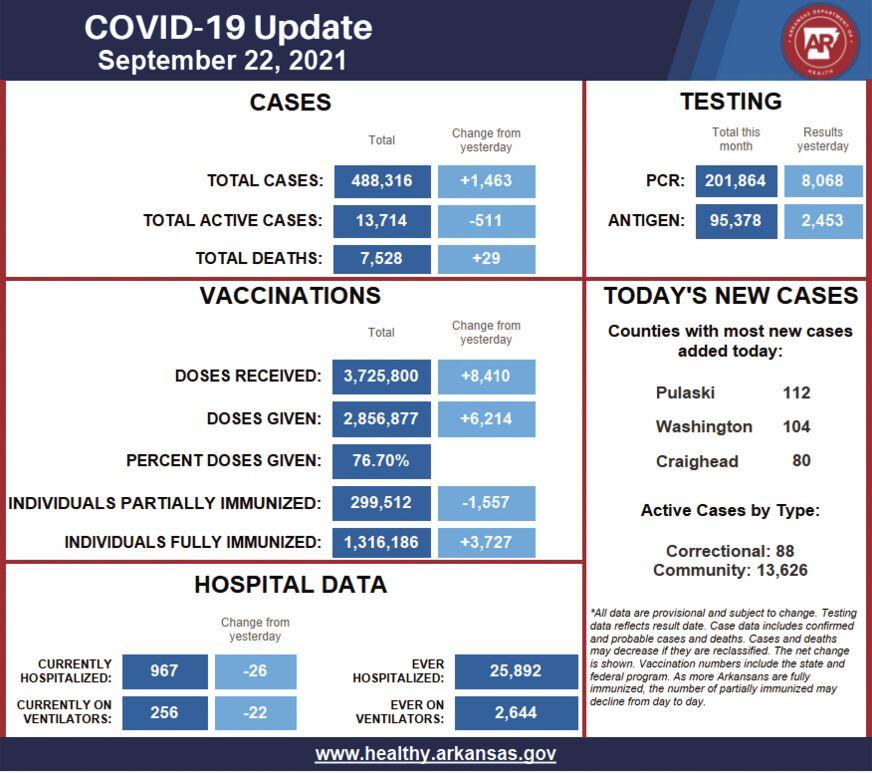 According to the Arkansas Department of Health on Wednesday, there were 1,463 new cases of COVID-19 bringing the cumulative total to 488,316. Active cases fell by 511 to 13,714. Deaths rose by 29 to 7,528.
Hospitalizations decreased by 26 to 967 with 256 on ventilators.
The state has received the results for 8,068 PCR tests and 2,453 antigen tests.
The counties with the most new cases are Pulaski with 112, Washington with 104 and Craighead with 80.
Saline County has had 17,818 cumulative cases and currently has 383 active cases and 17,201 recoveries. The county has had 231 deaths.
Nationally, there have been 42,489,164 cases with 680,196 deaths.
Arkansas has received 3,725,800 doses of COVID-19 vaccines and given 2,856,877 or 76.7 percent.
There are 299,512 people partially immunized and 1,316,186 fully immunized.