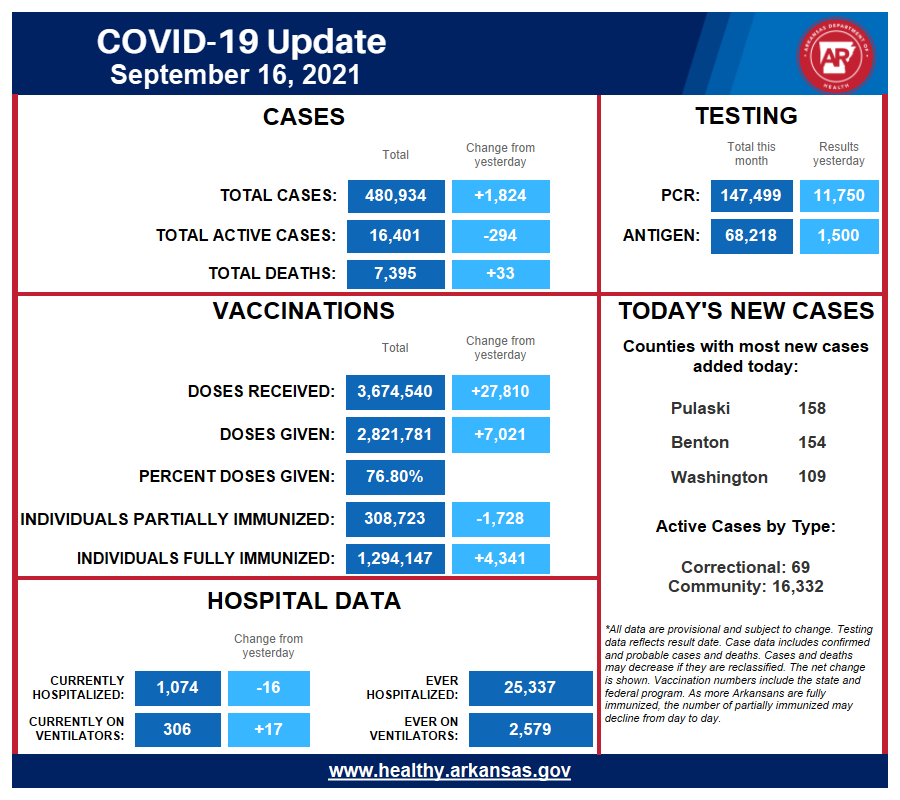 According to the Arkansas Department of Health on Thursday, there were 1,824 new cases of COVID-19 bringing the cumulative total to 480,934. Active cases fell by 294 to 16,401. Deaths rose by 33 to 7,395.
Hospitalizations decreased by 16 to 1,074 with 306 on ventilators.
The state has received results for 11,750 PCR tests and 1,500 antigen tests.
The counties with the most new cases are Pulaski with 158, Benton with 154, and Washington with 109.
Saline County has had 17,620 cumulative cases and currently has 449 active and 16,945 recoveries. The county has had 223 cases.
Nationally, there have been 41,726,646 cases with 667,894 deaths.