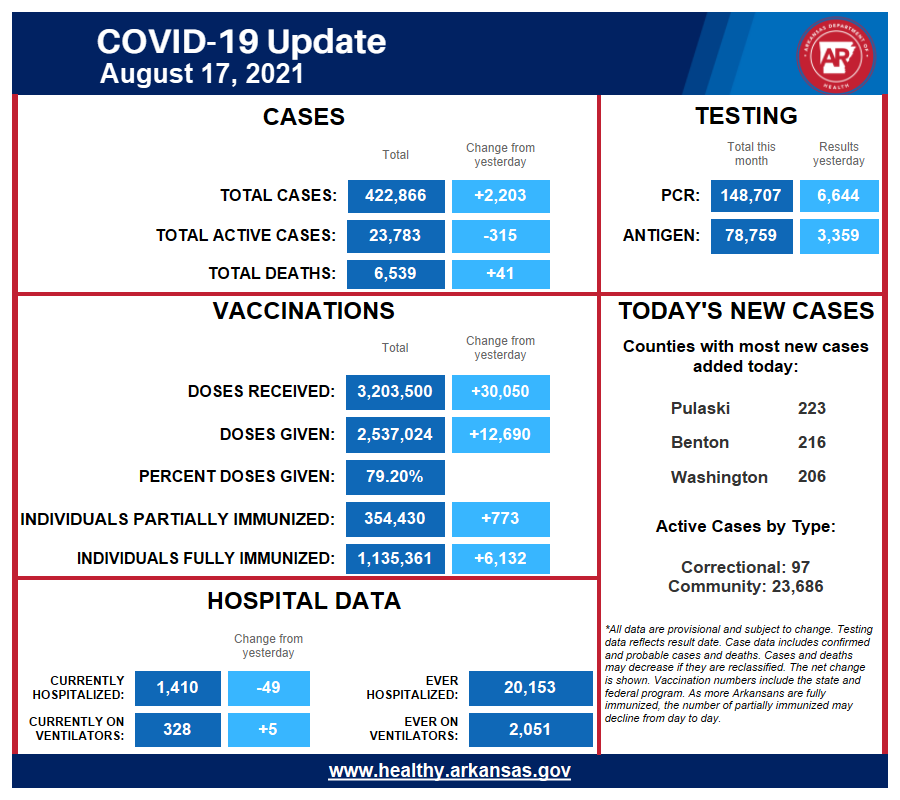 According to the Arkansas Department of Health on Tuesday, there were 2,203 new reported cases of COVID-19 bringing the cumulative total to 422,866. Active cases fell by 315 to 23,783.
Hospitalizations decreased by 49 to 1,410 with 328 on ventilators.
The state received results for 6,644 PCR tests and 3,359 antigen tests.
The counties with the most new cases are Pulaski with 223, Benton with 216 and Washington with 206.
Saline County has had 15,900 cumulative cases and currently has 865 active cases and 14,838 recoveries. The county has had 194 deaths.
Nationally, there have been 36,945,083 cases with 622,983 deaths.
Arkansas has received 3,203,500 doses of COVID-19 vaccines and given 2,537,024 or 79.2 percent. There are 354,430 people partially immunized and 1,135,361 fully immunized.