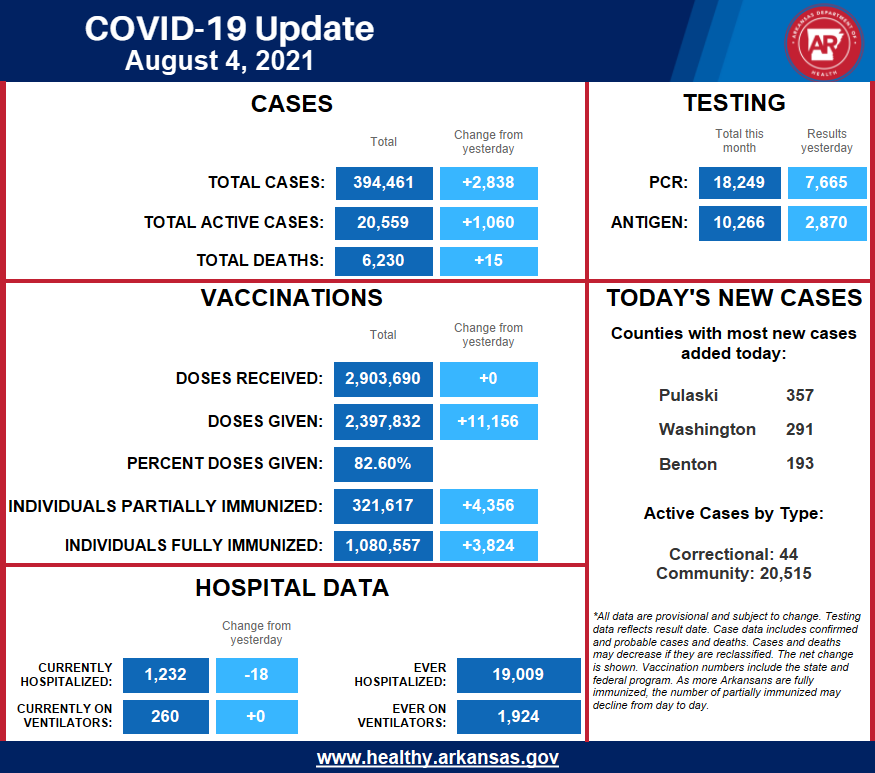 According to the Arkansas Department of Health on Wednesday, there were 2,838 new cases of COVID-19 bringing the cumulative total for the state to 394,461. Active cases rose by 1,060 to 20,559. Deaths increased by 15 to 6,230.
Hospitalizations went down by 18 to 1,232 with 260 on ventilators.
The state received results for 7,665 PCR tests and 2,870 antigen tests.
The counties with the most new cases are Pulaski with 357, Washington with 291 and Benton with 193.
Saline County has had 14,857 cumulative cases and currently has 929 active cases and 13,740 recoveries. The county has had 185 deaths.
Nationally, there have been 35,303,779 cases and 614,705 deaths.
Arkansas has received 2,903,690 doses COVID-19 vaccinations and given 2,397,832 or 82.6 percent. There are 321,617 partially immunized and 1,080,557 fully immunized.