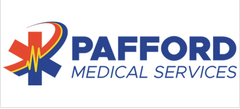 Saline County EMS Board awarded an exclusive contact for emergency medical services for the county to Pafford Medical Services.
A news release said it was due to the growth in the county.
The Board recognized that emergency medical services affects the health, safety and welfare of the entire population of Saline County and entered into an interlocal agreement to procure emergency medical services through an exclusive franchise agreement.
Undertaking a lengthy process that has never been done before in Saline County, the board issues a request for proposals for emergency medical services throughout Saline County. The Board considered numerous high-quality responses from many respected EMS providers and ultimately selected Pafford Medical Services, based upon their exceptional RFP response and presentations.
"We are extremely fortunate to receive such competitive RFP responses from local, regional and national emergency medical services firms," said Saline County Judge Jeff Arey. "When the dust settled thoug, we all knew that Pafford was the right choice for Saline County, for this vital service."
Beginning February 2022, Pafford will begin operating between six and eight ambulances with five stations and three posting stations strategically located throughout Saline County. The service will be dispatch by the newly constructed Saline Emergency Communications Center along with police and fire units.
"Emergency medical services are crucial for the safety of our citizens, as well as, continued growth," said Saline County Office of Emergency Management Director Brandon Guillot. "We always strive to ensure that we have the best possible care for our residents and are excited by the opportunity."
Between now and the commencement of emergency medical services in early 2022, Pafford will be engaged with the local community, gathering information on the the needs of the stakeholders to inform future plans.
"As CEO of Pafford, I speak for our entire leadership team when i say we are honored to have been chosen as the EMS provider for Saline County," said CEO Jamie Pafford-Gresham. "The process set forth by Judge Arey including all mayors, cities and fire departments to come together to seek out a solution for the countywide ambulance service was a well thought out process. We believe that with our ability to be solutions driven, many of the county's concerns over EMS coverage will be addressed. We look forward to being part of the community."