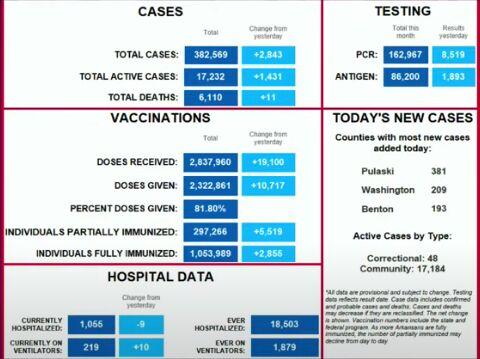 Gov.  Asa Hutchinson has re-declared a public health emergency as a result of the rising number of new cases of COVID-19 in the state.
There were 2,843 new cases on Thursday with 1,431 more active. Deaths rose by 11.
He said the emergency allows the state to seek staffing assistance for health care and ease licensing for those joining the healthcare industry and those coming back from retirement.
He also called for a special session to look at allowing school boards to make their own decisions about requiring masks when school goes back into session.
More about the announcements will be in Friday's edition of The Saline Courier.