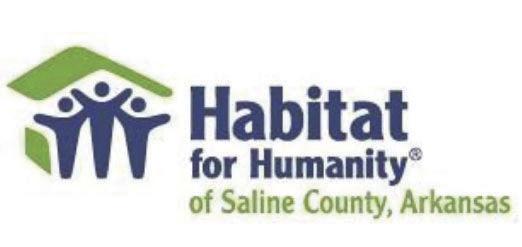 Habitat for Humanity of Saline County will hold another Chicken-n-Fish Fry fundraiser from 11 to 1 p.m. Thursday behind the ReStore, 112 S. Market Street in Benton.
Like the fish fry in June, the meal will come from Riverside Grocery and Catering, a supporter of Habitat.
"The event did so well last time Rick (Bellinger, of Riverside,) suggested we do it again," said Development Director Amy Kelly.
The fish fry is presented by Clark & Co. Realty.
The boxed meal will include three pieces of catfish, one chicken strip, baked beans, coleslaw, hushpuppies and sweet or unsweet tea for $15.
The fish fry will be drive through style where diners can pick it up and go.
"We have been trying to do anything and everything to have smaller fundraisers," Kelly said.
Due to the pandemic, Habitat has had to cancel its large fundraisers so the smaller events help to continue its mission of providing safe affordable housing in the community. Kelly said they want to keep the community safe while still raising funds.
All funds raised go toward building homes.  
Kelly said last time the event was so popular they ran out of food. She asks people to purchase or reserve their tickets in advance by calling her at 501-315-5434 or stopping by the ReStore. She wants to be able to give Riverside a count for how much food they will need.