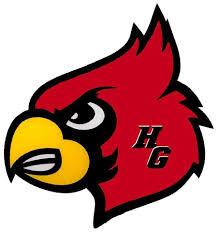 The Harmony Grove School Board, during a special meeting Thursday, voted to enact a mask mandate for all students and staff beginning Monday.
The board was unanimous on this decision based on a recommendation from Superintendent Heath Bennett.
During a previous special meeting of the board only days before the first day of school, the board was split on a mask mandate with three members voting against mandating masks and two voting in favor of mandating masks. The three board members voting against the mandate said parents should be able to choose if their children wear masks.
Ultimately, the board decided to make mask optional for students and staff, but at that previous meeting, board members agreed that if the district received further guidance involving mask mandates or if there was an uptick in cases, they would visit the issue again.
"School boards are in a very, very bad place right now. You are not right either way. Some (parents) are going to be happy, some are not going to be happy," Board member Quinn Best said Thursday.
During the meeting Thursday, the board voted to mandate masks for all students and staff who are inside and on the school bus. The board members agreed that they would discuss this issue again at their regular school board meeting next month.
During the meeting, Bennett expressed his feelings that while he does not believe a mask will completely stop the spread of COVID-19, he said the masks will reduce the amount of students who will need to be in quarantine.
According to the Centers for Disease Control guidance, if a person who has tested positive for COVID-19 has contact with another person, but they are both wearing masks, the individual who is not positive is not required to quarantine.
"We have to have the opportunity for kids to come to school," Bennett said. "Nobody has the perfect playbook. Everybody is doing the absolute best they can."
He noted that the school nurses are not able to care for students because they are having to complete contact tracing.
He said he has had to "sit there watching my school nurses ball their eyes out two days in a row."
Bennett told The Saline Courier that 31 students had to be placed in quarantine in the past couple days after three students tested positive for COVID-19.
He did not have a total number for students and staff who are currently in quarantine available at the time of the meeting.
While discussing the issue with the board, Bennett said in the Benton School District has more students and staff in quarantine than in Bryant School District, which is a larger school district and is requiring masks.
"I don't wholeheartedly agree with this, but if it's the difference in all of  your babies and your spouses being able to come to school and get an education, which is the only thing we're here for… then that's my recommendation. I know it's going to upset a lot of people," Bennett said. "At the end of the day, all I'll ever do is try to do what's best for kids."