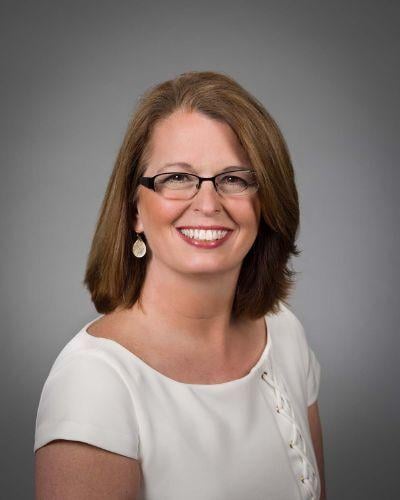 One local legislator said she is disappointed and saddened a bill she sponsored that would allow individual school districts to mandate masks was rejected by an Arkansas House of Representatives committee during a special session of the Arkansas legislature.
"I'm not shocked. I knew what mountain I was trying to climb. I knew that the possibilities were extremely slim," said state Rep. Julie Mayberry, of Hensley. "With school starting in the next week or two, I think we are kind of on a train getting ready to derail here soon."  
She said like many parents across the state she is worried about the recent rise in cases and the Delta Variant of COVID-19.
"I am worried with them, and we all better get down on our knees and be praying," she said.
Tuesday, Gov. Asa Hutchinson called for the special session in hopes that the legislature would created an exception to Act 1002 and give public school boards flexibility to protect those school children who are 11 and younger.
The act prohibits state and local government, including school boards, from requiring people to wear a mask.
"Under CDC guidelines, students 11 and younger cannot receive the COVID vaccine, and without it, they are at a greater risk of contracting the virus, particularly the Delta variant," Hutchinson said when calling for the session. "COVID‐19 impact is escalating among children, particularly those 12 and older, as we have seen in the increased number and severity of COVID‐19 cases at Arkansas Children's during July. Last week, Children's (Hospital) daily census of 24 COVID-19 patients was a 50 percent increase over previous peaks. Because of this increased risk of illness in children, we see the necessity of allowing leaders in school districts the flexibility to decide whether students wear masks. We must allow local school boards to make the best decision for the students in their schools."
Mayberry first presented her legislation Wednesday, and after a lengthy debate, she decided to make amendments based on the committee's feedback.
Thursday, individuals were allowed to speak for and against Mayberry's bill, as well as, a second bill involving masking at schools. Both bills failed.
"I was also saddened that they would not allow some amendments to be made," Mayberry said, adding that one of the amendments that she was trying to add to the bill would have limited a mask mandate to 21 days, before it would have to be approved by the school board again.
She also noted that in the bill, the option for a mask mandate would only apply to school districts that have been identified as hot spots. There were also protections in the bill for individuals who cannot wear masks because of medical reason or individuals with disabilities.
Masks would not be required in areas where social distancing is an option including outside, she added.
"I was just trying to see if we could come up with a compromise and obviously no one was really willing to compromise and that's just sad," she said. "I want people to work together. I want us to work together on a solution to protect our kids."
Mayberry explained that when discussing this issue she often gives an example about smoking.
"We tell teachers that he or she can't smoke in the classroom... because what that teacher is expelling could cause potentially some harm to students in the classroom," she said. "I don't think anybody has ever said we are denying that teacher's personal freedoms. She should be allowed to smoke in the classroom. I don't buy that logic and I feel like this is a very similar situation."
Thursday, the Arkansas Department of Health reported that a third child has died of COVID-19. The Marion School District reported that 46 students and 10 staff have tested positive for the virus. More than 839 students and 10 staff have quarantined since classes began las week.  
Mayberry mentioned that she doesn't like when there is not a solution to a problem.
"We know, based on what is happening in Marion right now, that the spread of this is going to happen here in Saline County and in our schools when they open," she said, adding that since her bill didn't pass, she hopes parents will recognize the significance of wearing masks and have their children wear them.
Mayberry noted that even though a mask doesn't completely stop the spread of the virus, it helps students stay in school.
"That's the main reason I have been so passionate about this bill. I have young children who have been home doing online schooling. It's just not the same as being there in person... the teachers have been doing everything they can," she said.
Even though her bill failed there is nothing preventing a child from wearing a mask but Mayberry said that will be a difficult tasks for parents.
Mayberry's children attend school in the Sheridan School District. She said they are excited about going back to school, and she will encourage them to wear masks.
"If no one else is wearing the mask in the room, there is a little peer pressure there. It's difficult," she said.
"If they are the only one in the room wearing a mask it doesn't do quite the amount of good, as if everybody is wearing the mask, That is really when you see the benefit of masks. The more families that decide that this (masking) is important...I think that is what our option is."
Prior to the session, Mayberry said she had the opportunity to speak with local school leaders who also expressed concerns about the start of the school year.
"I want all children in the classroom as much as they possibly can be this year. I brought forward this bill to give school districts one more tool that they can use," she said.