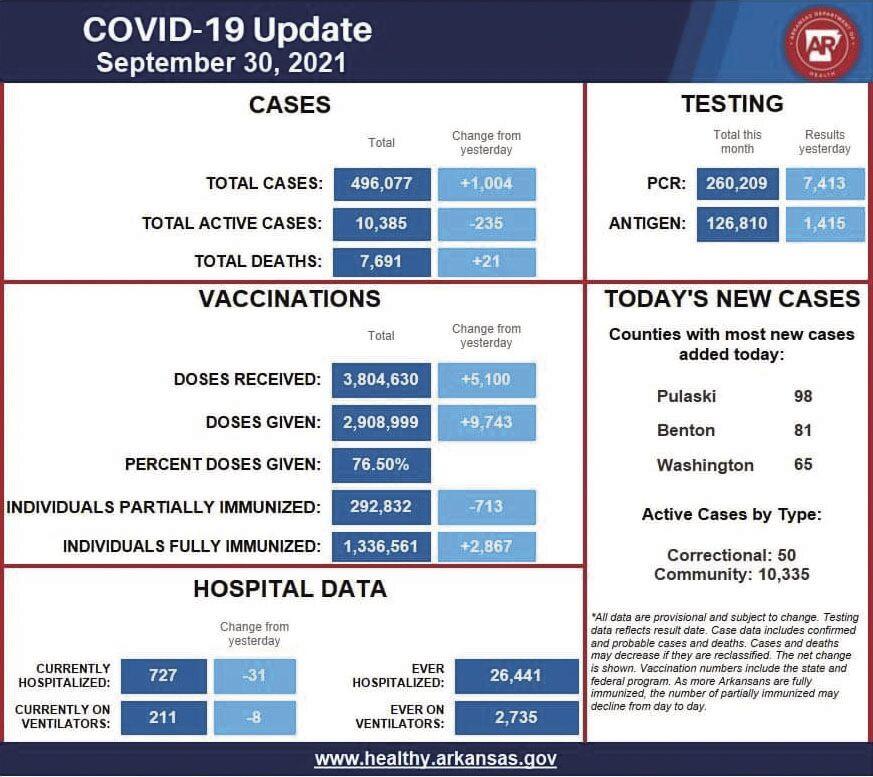 According to the Arkansas Department of Health on Thursday, there were 1,004 new cases of COVID-19 bringing the cumulative total to 469,077. Active cases fell by 235 to 10,385. Deaths rose by 21 to 7,691.
Hospitalizations decreased by 31 to 727 with 211 on ventilators.
The state received results for 7,413 PCR tests and 1,415 antigen tests.
The counties with the most new cases are Pulaski with 98, Benton with 81 and Washington with 65.
Saline County has had 18,058 cumulative cases and currently has 288 active cases and 17,531 recoveries. The county has had 235 deaths.
Nationally, there have been 43,430,334 cases with 696,284 deaths.