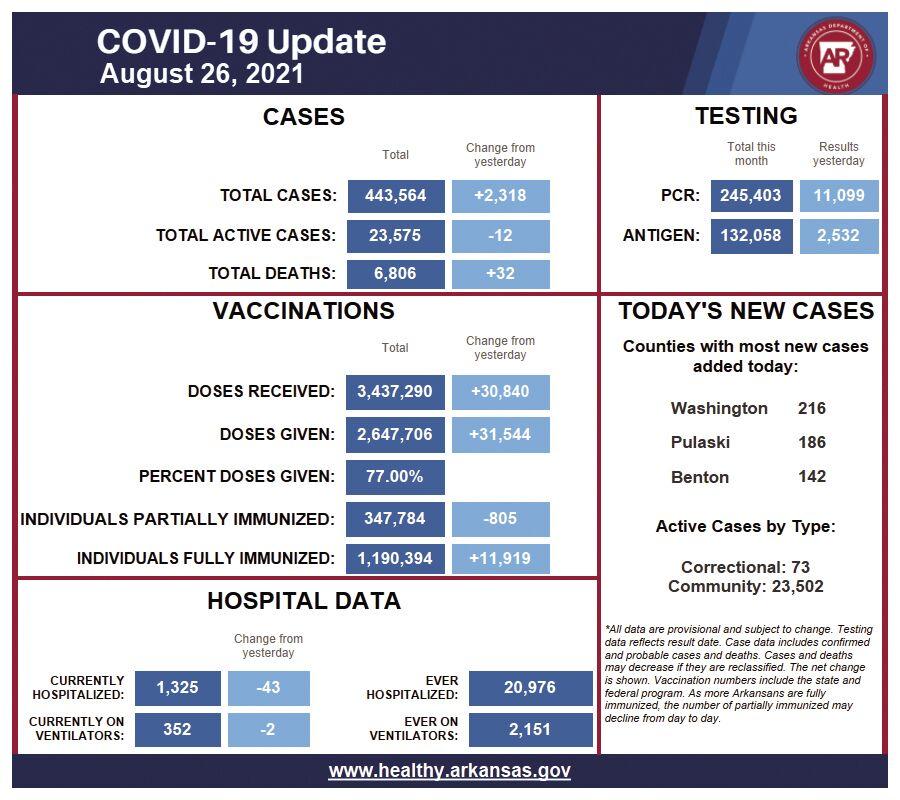 According to the Arkansas Department of Health on Thursday, there were 2,318 new cases of COVID-19 bringing the cumulative total to 443,564. Active cases went down by 12 to 23,757. Deaths rose by 32 to 6,806.
Hospitalizations decreased by 43 to 1,325 with 352 on ventilators.
The state received results for 11,099 PCR tests and 2532 antigen tests.
The counties with the most new cases are Washington with 216, Pulaski with 186 and Benton with 142.
Saline County has had 16,433 cumulative cases and currently has 715 active cases and 15,513 recoveries. The county has had 202 deaths.
Nationally, there have been 38,320,446 and 633,049 deaths.
Arkansas has received 3,437,290 doses of COVID-19 and given 2,647,706 or 77 percent. There are 347,784 people partially vaccinated and 1,190,394 fully vaccinated.