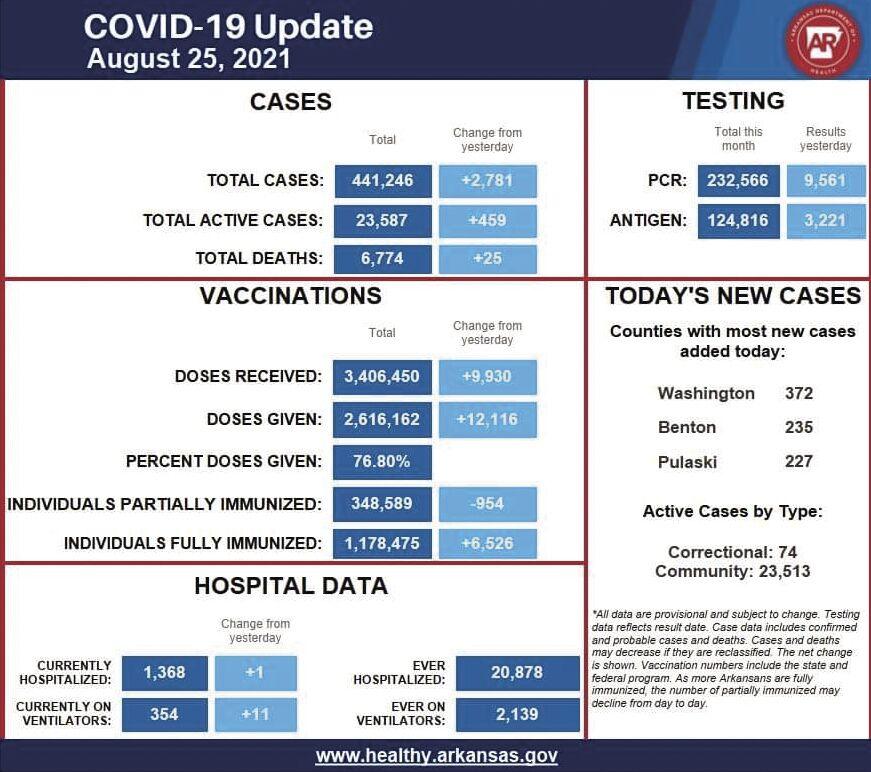 According to the Arkansas Department of Health on Wednesday, there were 2,781 new cases of COVID-19 bringing the cumulative total to 441,246. Active cases increased by 459 to 23,587. Deaths rose by 25 to 6,774.
Hospitalizations went up by one to 1,368 with 354 on ventilators.
The state received results for 9,561 PCR tests and 3,221 antigen tests.
The counties with the most new cases are Washington with 372, Benton with 235 and Pulaski with 227.
Saline County has had 16,433 cumulative cases and currently has 715 active cases and 15,513 recoveries. The county has had 202 deaths.
Nationally, there have been 38,155,325 cases and 631,657 deaths.
Arkansas has received 3,406,450 doses of COVID-19 vaccines and given 2,616,162 or 76.8 percent. There are 348,589 people partially immunized and 1,178,475 people fully immunized.