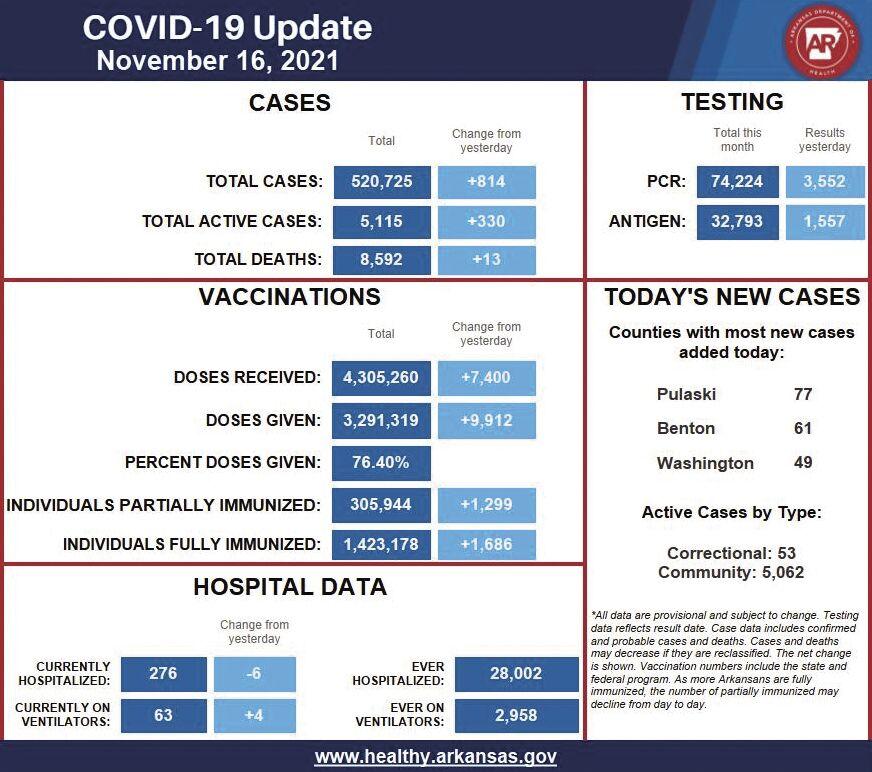 According to the Arkansas Department of Health on Tuesday, there were 814 new cases of COVID-19, bringing the cumulative total to 520,725. Active cases rose by 330 to 5,115. Deaths increased by 13 to 8,592.
Hospitalizations decreased by six to 276 with 63 on ventilators.
The state received results for 3,552 PCR tests and 1,557 antigen tests.
The counties with the most new cases are Pulaski with 77, Benton with 61 and Washington with 49.
Saline County has had 18,743 cumulative cases and currently has 133 active cases and 18,356 recoveries. The county has had 247 deaths.
Nationally, there have been 47,289,464 cases with 756,389 deaths.
Arkansas has received 4,305,260 doses of COVID-19 vaccines and given 3,291,319 or 76.4 percent. There are 305,944 people partially immunized ad 1,423,178 fully immunized.