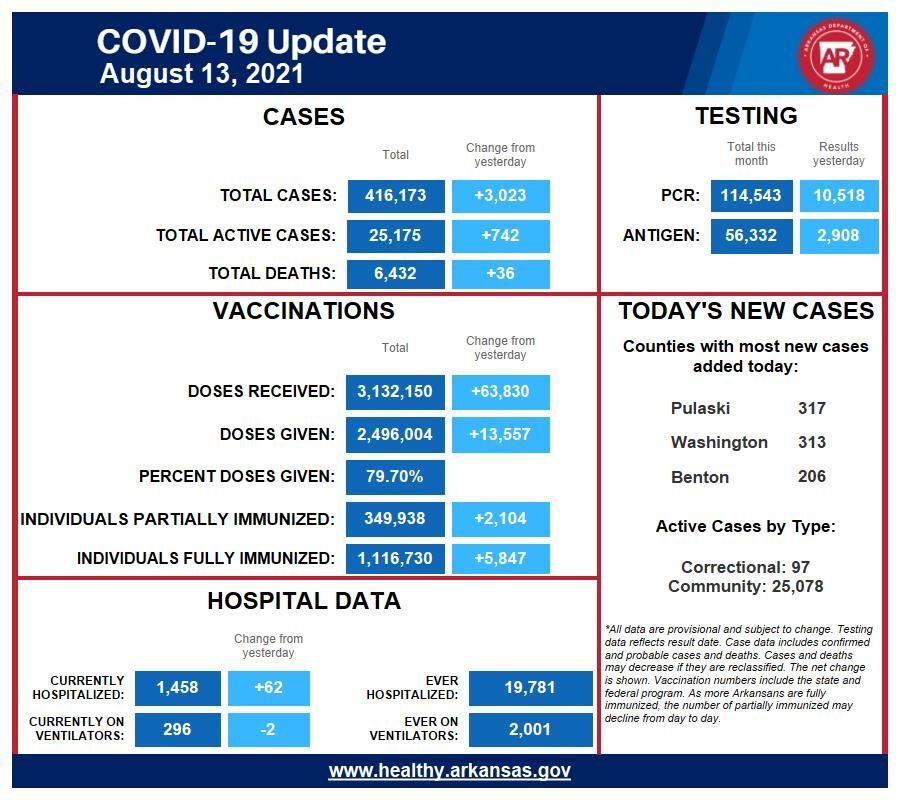 According to the Arkansas Department of Health on Friday, there were 3,023 total new cases of COVID-19 bringing the cumulative total 416,173. Active cases rose by 742 to 25,175. Deaths went up by 36 to 6,432. 
Hospitalizations increased by 62 to 296. 
The state has received results for 10,518 PCR tests and 2,908 antigen tests. 
The counties with the most new cases are Pulaski with 317, Washington with 313 and Benton with 206. 
Saline County has had 15,660 cumulative cases and currently has 934 active cases and 14,533 recoveries. The county has had 190 deaths. 
Nationally, there have been 36, 382,432 cases and 619,793 deaths. 
Arkansas has received 3,132,150 doses of COVID-19 vaccines and given 2,496,004 or 79.70 percent. There are 349,938 people partially immunized and 1,116,730 fully immunized.