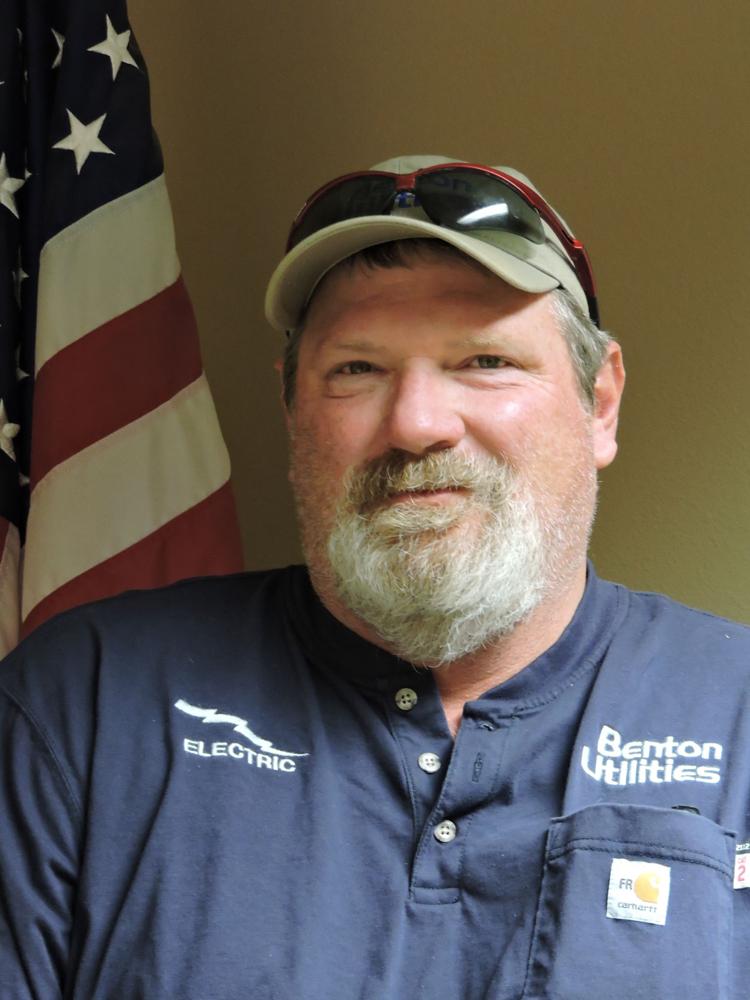 While the family and friends of the late Charles "Darren" Hass are still hurting from their loss, one thing that is clear is that during his life, Hass made sure to be a source of laughter and joy to those around him.
"Darren was very special to anyone who knew him," said co-worker Mollie Wright. "He could always make you laugh no matter what was going on. His quick wit, love and concern for everyone will be greatly missed by me personally and as a co-worker."
In addition to both attending Benton High School, Hass and Wright worked alongside each other at Benton Utilities. Known for being a jokester, Hass was always ready with a quick punchline or prank.
"Earlier in the year, we took pictures of all of our employees," Wright said. "When Hass got up there, he asked 'why are we getting our pictures made? Are we doing the men of Benton Utilities calendar?  If we are, I want to be Mr. April.' Then he proceeded to pose, the elbow against the wall, head on his shoulder sultry looks — as sultry as it could get for him. Then the next pose he tilted his head a little bit, made an almost fish lip face, twisted his body and posed.  We all had a big laugh. After that, we took a couple really good pictures."
In a statement posted by Benton Utilities, Hass was remembered as a dedicated and caring co-worker and an asset to the company.
"His daily antics will be missed by each one of us. He had a knack for keeping each one of us on our toes," the statement read. "Hass' Benton Utilities work family can attest to the love he had for Alyson, Macy, Cruz, Bailey, Jordan, Allie, his mom, his dad, and his brother, Matt. His love for each one of them was unsurpassed and not easily rivaled. He beamed, when he spoke of them."
Hass began working for the Benton Street Department on Aug. 7, 1989, as a laborer after high school graduation. He transferred to Benton Utilities Electric Department in May 2005 as a grounds man before working his way into the lineman apprentice program later in the year. He was promoted to journeyman lineman May 8, 2010, where he excelled as an underground lineman. In May of 2018, he was promoted to underground journeyman foreman where he served until he passed away.
He celebrated his 30-year anniversary of service to the residents of Benton on Aug. 7, 2019.
Wright added that Hass used his gift of laughter to support his co-workers in their time of need. When a fellow co-worker also battled cancer, Hass was known to be one of her most avid supporters and used jokes to brighten her day.
"(Hass) went up to (her) office, when she had just started down here," Wright said. "He said, 'I have a serious question for you.' She said, 'Sure, what is it?' He again said, 'Now, this is serious.' She said, 'OK, I'll do my best to help you.' He said, 'Chippendales called, and I need to know if I should go and do you think I should wear my animal print thong?' A laugh was had by all in hearing distance."
Wright also said that Hass will be missed as a part of the BU family. While he was known for being a source of joy, when it came to his work, Hass also excelled.
"On the same note, when things were serious or he was working, it was all business," Wright said. "The moment the business was over with, you could depend on him to say something or do something to change the whole atmosphere fun."
Hass is survived by his wife, Alyson Andrews Hass; a daughter, Macy Hass; two sons, Cruz Oseguera and Bailey Allen; daughters, Jordan (Alex) Vinson and Allison Hass; a grandson, Titan Vinson; his mother, Judy Frost Pridgen, of Benton; his father, Charles (Diane) Hass, of Bryant; a brother, Matthew Hass, of Little Rock; his mother- and father-in-law, Sharon and Jerry Andrews, of Benton; and a number aunts, uncles, cousins and friends.
He was preceded in death by his grandparents, C.L and Hazel Frost and Earl and Margaret Hass.; Hazel and Louis Lane.