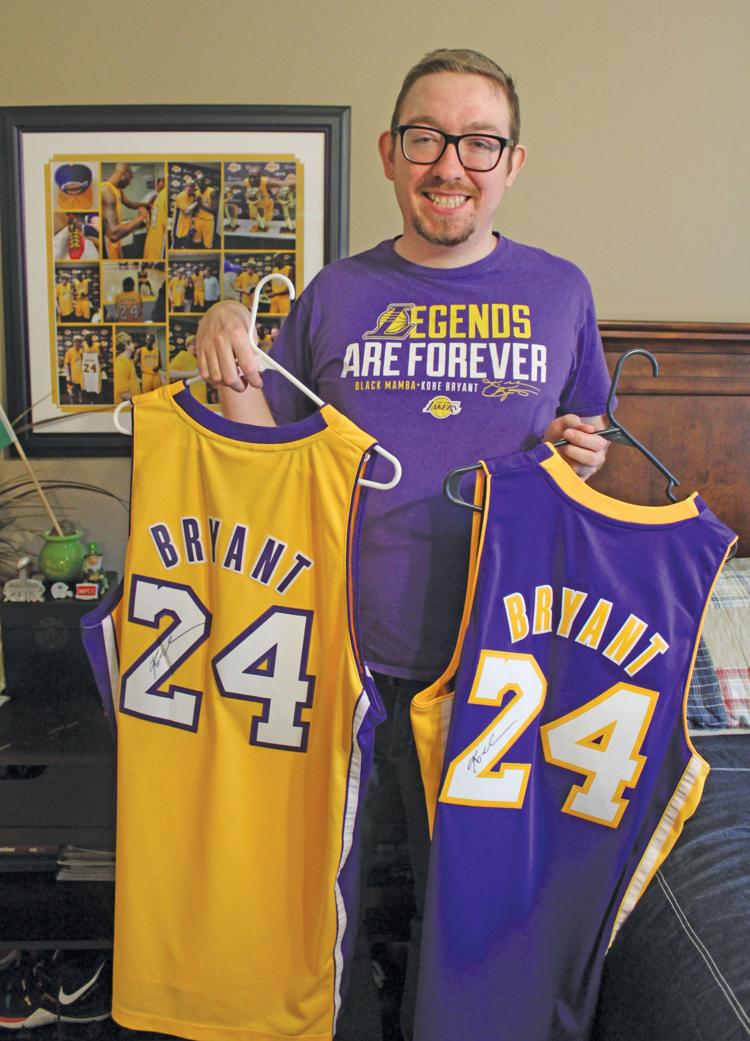 When Crayton Sams was born with a heart defeat and given only a small chance of surviving, his parents realized "what life is really all about," said his father, Randy Sams. 
After the recent death of basketball star Kobe Bryant, who the family had the opportunity to meet, the Sams are once again reminded how precious life is. 
Throughout her pregnancy and delivery in 1993, Marla Sams had no complications, but when Crayton was born, his mother knew something was not right. Her newborn did not act like her first son, Austin, and a nurse quickly took Crayton away when she noticed his lips turning blue. 
Hours later, the Sams learned their son was born with hypoplastic left heart syndrome, meaning the left side of his heart was severely underdeveloped. 
His parents had three possible options: do nothing, try surgery to repair the heart or receive a heart transplant. Since Crayton was not eligible for the surgery, his parents chose to put their son on the transplant list for a new heart.  
Throughout the process, the Sams were told that Arkansas Children's Hospital did not receives often infant hearts for transplant, and there was also a large chance their child would not survive while waiting for a new heart. 
Miraculously, at only 15 days old he received a new heart.  At the time, Crayton was the youngest surviving heart transplant recipient at Arkansas Children's Hospital.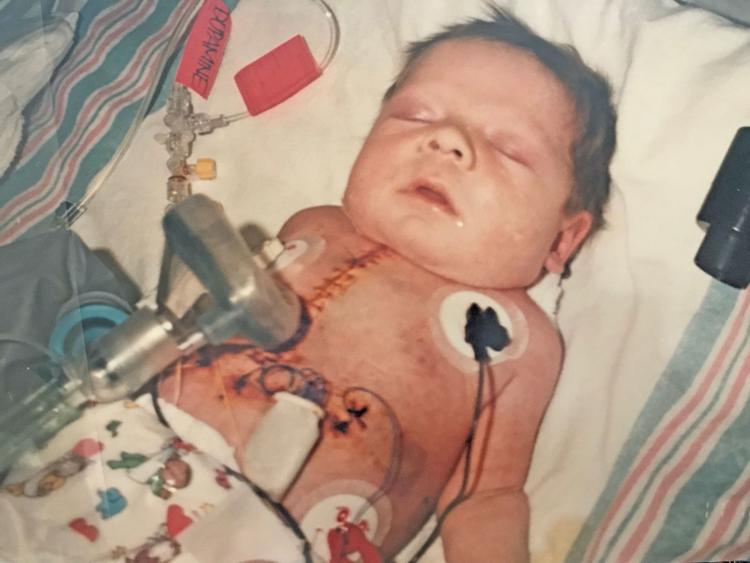 As he grew up, his parents said he was like any normal kid. He played basketball, flag football and golf. He had no issues with his heart. 
His health issues began again in 2012. Because of his longterm use of a medication for his heart, Crayton's kidney function began to deteriorate. He received dialysis for hours each day while waiting for a kidney transplant. 
With a two percent chance of receiving a kidney in Arkansas, Marla put her son on a transplant list in Texas. On March 15, 2013, Crayton received a new kidney. 
After his second transplant, the Make-A-Wish Foundation reached out to the Sams family in hopes of granting a wish for Crayton. 
His father said Crayton had thought of going on a vacation with his family or meeting different people but eventually landed on meeting Kobe Bryant as his wish. 
"Of all the places he could have gone, the things he could have done, the people he could have met… that was his wish to meet Kobe Bryant," Randy said. 
Crayton said he has always been a fan of Bryant. 
"He's always liked Kobe because of the way Kobe conducts himself. He's got the Mamba mentality which is to always strive for excellence and do the best you possibly can," Randy said.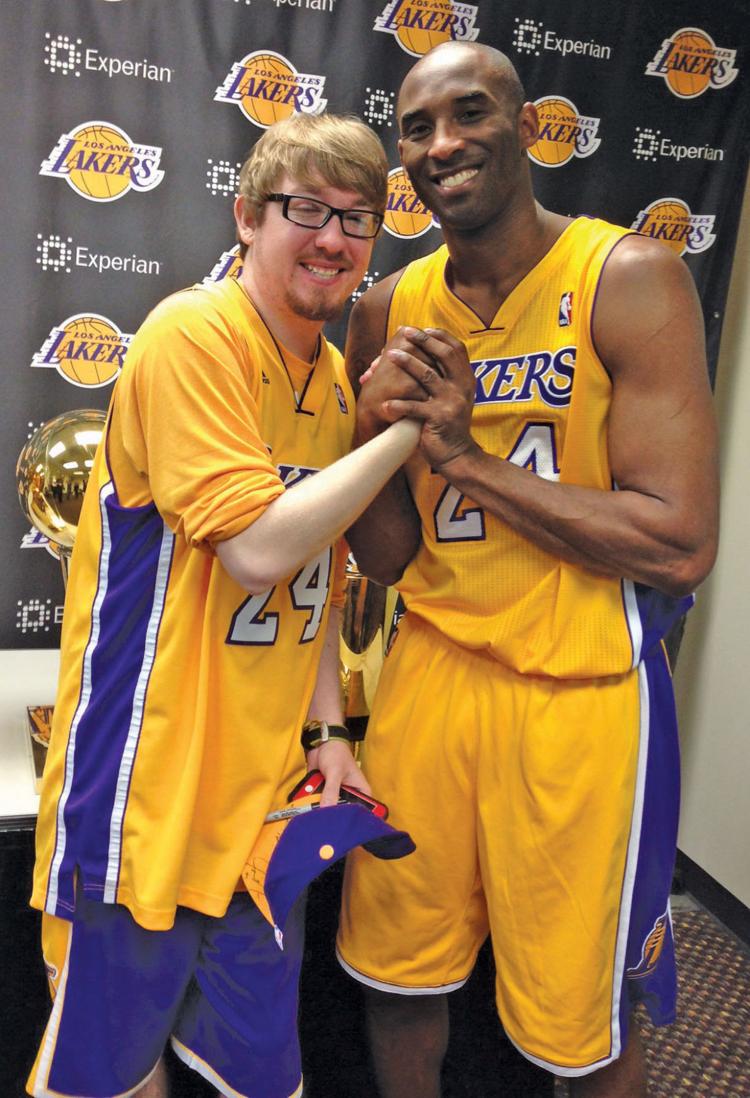 Through the foundation the family traveled to Memphis to a Lakers game, but unfortunately Bryant was injured at the time and did not make the trip. The basketball star later reached out to Make-A-Wish to send the Sams family along with other wish recipients to Los Angeles to meet him. 
The family said Bryant was genuine and took the time to make each recipient feel special. 
Marla calls the meeting "the highlight" of Crayton's life. 
During the experience, Bryant signed tons of memorabilia for Crayton, including a shirt for his organ donor's family. 
The donor's last name was also Bryant, Randy noted. 
When Bryant died with his daughter, Gianna, and seven other victims in a helicopter crash in Calabasas, California last month, the Sams said they were shocked by the news.  
Crayton's older brother, Austin, posted on social media as he reflected back when his family met Bryant. 
"He casually walked in the facility, greeted everyone and started having conversations. Think about that. One of the pillars of American culture, a titan of his sport, a worldwide superstar who could quite literally be anywhere on the planet doing anything imaginable seemed if he not only had nothing else to do at the time, but genuinely wanted to be there," Austin wrote. "The entire world seemed to stand still after the horrible news broke Sunday — that doesn't happen for a great basketball player, that only happens for someone who changed the world as we know it."
While speaking about his family's experience meeting Bryant, Randy said the basketball star and his son have a similar outlook on life. 
"With what he's gone through — a heart transplant when he was a baby and then the kidney transplant in 2013…(Crayton's) always had a great attitude and he's always had a smile on his face. When I look at Kobe, I see that smile on his face," Randy said. "They are both the same. Nothing that life is going to throw at you is going to upset the attitude they have."
Unfortunately, Crayton's heath issues did not end in 2013. Two years ago, Crayton had to receive another heart transplant after he was in congested heart failure. The Sams call their son a "three-time miracle."