A Sherwood man was arrested Thursday afternoon for reportedly attempting to abduct a woman.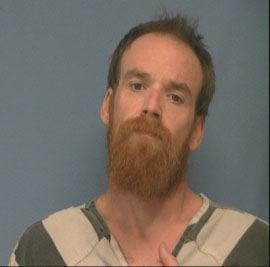 John Self, 34, is facing charges of kidnapping, battery, aggravated assault and being a felon in possession of firearms. 
After striking her vehicle with his vehicle Wednesday near Salem Road, Self reportedly grabbed a woman from her truck, according to Lt. Joe Traylor, spokesperson for the Saline County Sheriff's Office.
Allegedly armed with a handgun, Self attempted to abduct the woman but she was able to fight him off and escape, Traylor added.   
Following the incident, the Saline County Sheriff's Office posted information about Self on Facebook in hopes that members of the community could provide information about his whereabouts. Detectives were able to follow several leads from residents and Self was arrested without incident at approximately 4 p.m. Thursday. 
Self appeared before Benton District Judge Josh Newton this morning for a bond hearing. 
This incident is still actively being investigated and more information will be released as it becomes available.